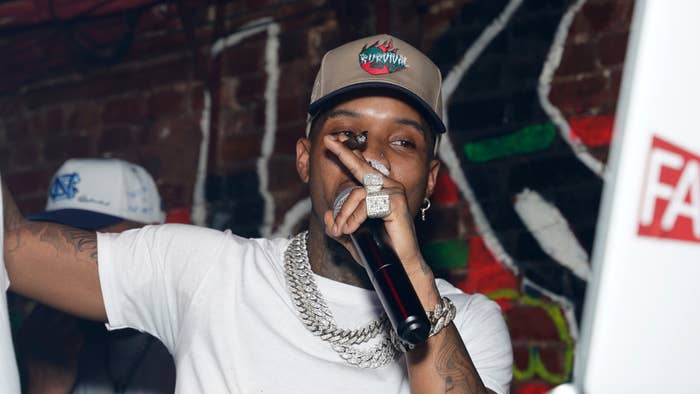 Per the prolific court journalist Meghann Cuniff, a hearing on Tuesday resulted in the reveal of Aug. 7 as his new date of sentencing. This isn't exactly a surprise, as those following the case will note.
Earlier this month, again per Cuniff, it was revealed via related court documents that Lanez and DaBaby had allegedly attempted to "rush the stage" during Megan's 2021 Rolling Loud Miami set.
Last December, Lanez was convicted in the shooting of Megan Thee Stallion, thus bringing a closing to an extended media saga that had permeated many outlets for nearly three years. In a statement shared at the time of the conviction, Los Angeles County District Attorney George Gascón touched on the more public aspects of the case, noting that Megan had been subjected to "unjust and despicable scrutiny that no woman should ever face."
As previously reported, prosecutors in the case are asking for Lanez to be given a 13-year sentence.