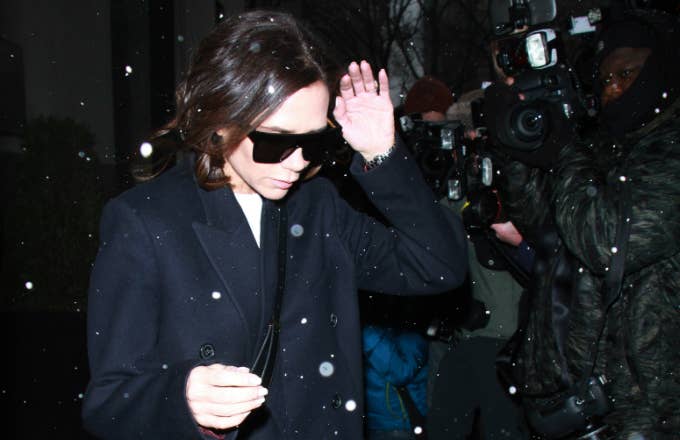 Now is a particularly trying time to be a fan of revered punk rock innovators The Spice Girls. First, the group released a collective statement announcing they were exploring "new opportunities" together. No specifics on what those "opportunities" might be were given. Within days, Victoria Beckham (Posh Spice) had pulled the cord on reunion tour hype by informing everyone "the girls aren't going on tour." Now, not even two weeks removed from their initial announcement, TMZ claims a tour is happening.
Citing the usual "sources" and whatnot, TMZreported Thursday that Mel B signed a contract for a reunion tour last Friday. Other members have also signed, or at least that's reportedly the case.
As for the extent of the tour, their "sources" were unable to provide a detailed itinerary. However, they did claim to know for certain that the tour will consist of a "limited" run of shows in two countries and will be accompanied by new merch.
Alongside their initial "new opportunities" announcement earlier this month, the group shared multiple recently taken photos. 
"We all agree that there are many exciting possibilities that will once again embrace the original essence of The Spice Girls, while reinforcing our message of female empowerment for future generations," the stars of the indisputably perfect 1997 film Spice Worldsaid at the top of the month.