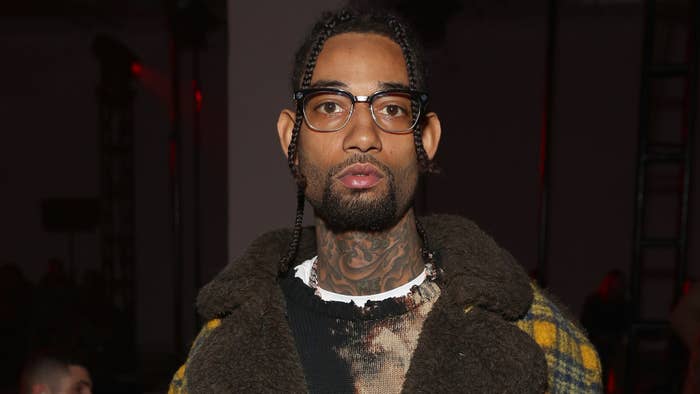 The ongoing investigation into the fatal shooting of PnB Rock earlier this month is now moving in multiple directions at once, local police sources have claimed.
Early Wednesday, TMZ shared a report citing LAPD sources in which it was claimed that one potential direction centers on learning more about potential "known enemies." Specifically, investigators in the case are alleged to be looking deeply into Atlanta and Philadelphia. The latter, of course, was Rock's hometown.
In short, these sources are suggesting that law enforcement is exploring the possibility of Rock's killing having been a more intentional and planned action rather than a spur-of-the-moment fatal robbery. As previously reported, the 30-year-old artist was robbed and killed at a Roscoe's House of Chicken 'N Waffles location in Los Angeles on Sept. 12.
As investigators continue to seek information on the getaway as part of an effort to identify possible suspects in the shooting, per the new report, chatter surrounding baselessly theorized involvement from Rock's girlfriend has been shut down by police sources. Rock's girlfriend, Stephanie, had been reported to have tagged her and Rock's location on the day of the shooting.
Complex has reached out to a rep with the LAPD for comment. This post may be updated.
Rock's death inspired a number of tributes from fans and fellow artists alike, including an IG-shared message from Roddy Ricch this week urging Los Angeles to "do better." As Ricch—who was born in Compton—said, there is "too much senseless violence" being carried out in the area.
"Before you know it, it'll be nobody left to take from or kill," he added.
Rock was just 30 years old when he was murdered earlier this month while out for lunch with his girlfriend. At the time, he was mere days removed from having released his new single "Luv Me Again." He was survived by two daughters, ages eight and two.