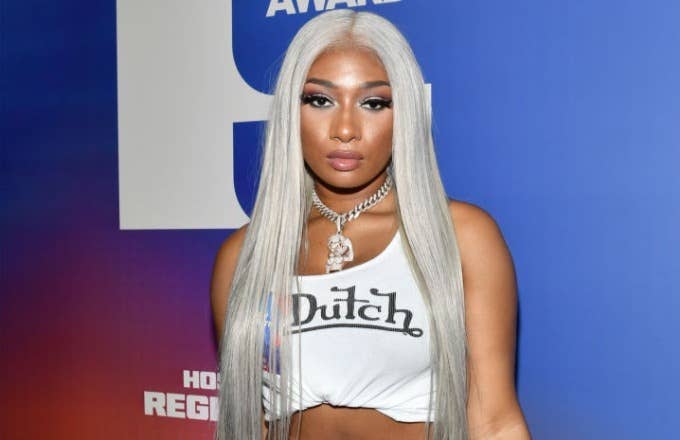 Megan Thee Stallion, fresh off the Billboard 200 top 10 debut of her excellent Fever project and the announcement of a tour with Meek Mill and Future, has revealed her picks for the top five women MCs.
The question arose during Megan's recent interview with Real 92.3's Cruz Show team. With confidence, Megan included her name among an assortment of revered icons.
"OK, so, we got Lil' Kim, we got Missy, we got Eve, we got Foxy, and we got Megan Thee Stallion," she said.
Megan previously outlined her place in music history in a March interview with Rolling Stone, pointing to the importance of representing her home state on her continued ascent. "I feel like I have to put on for my city, because we have so many legends and so many greats," she said at the time, specifically naming the late fellow Texas artist Pimp C as a direct influence. "But I don't feel like we ever really had a female rapper come from Houston or Texas and shut shit down. So that's where I'm coming from with it.'
The 14-track Fever sees Megan pulling from production by Juicy J, LilJuMadeDaBeat, DJ Chose, and more. DaBaby, who's currently enjoying chart success of his own off the strength of "Suge," appears on the highlight "Cash Shit."
See Megan's full Cruz Show appearance, filmed amid BET Awards festivities, below:
Meek Mill and Future's co-headlining Legendary Nights tour kicks off Aug. 21 in St. Louis and boasts Megan Thee Stallion, YG, and Mustard as support. General public ticket sales began last Friday via LiveNation.