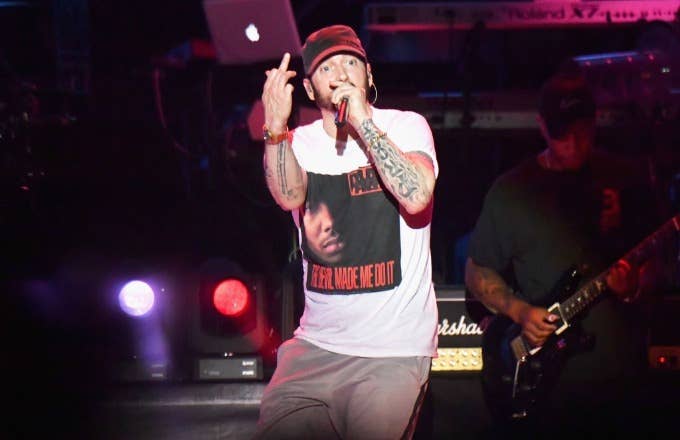 UPDATED 6/12/19: Speaking on the status of Eminem's masters, a spokesperson tells the Detroit Free Press that he's "fairly confident that most, if not all, of the masters" were digitally backed up prior to the fire.
As for Nirvana masters, bassist Krist Novoselic said Tuesday night that he thinks Nevermind-era masters are "gone forever."
See original story below.
The infamous Universal fire of 2008 is detailed in a new piece that lays out the extent of the history-altering damage the event wreaked on a number of artists, with master recordings from performers both globally famous and unfairly forgotten perishing in the flames.
The piece, penned by Jody Rosen for the New York Times Magazine, notes that the original lack of public attention paid to the lost masters is due to a successful "crisis management" campaign. The reality, meanwhile, is that the West Coast Vault was confirmed in documents related to a March 2009 meeting as having "perished in its entirety."
Times-obtained internal documents show UMG estimated that the masters for 500,000 song titles had been lost to the fire, though initial public comments given shortly after the fire downplayed the music portion of this loss.
Affected artists included Eminem, Nirvana, 2Pac, Snoop Dogg, 50 Cent, the Roots, Joni Mitchell, B.B. King, Quincy Jones, the Police, Elton John, Janet Jackson, Sonic Youth, Nine Inch Nails, Beck, Iggy Pop, Joan Baez, Loretta Lynn, and way too many more.
For the full (and, it's worth saying, quite upsetting) piece on the 2008 devastation, head here.