 Macklemore had a pretty major weekend. Not only did the "White Privilege II" rapper drop in on President Barack Obama at the White House to discuss opioid abuse Saturday, he then followed his mom's advice and crashed a random ass wedding in Washington D.C. Thankfully, Macklemore snapped a good portion of his antics, which inadvertently included some appropriate wedding blasting of his and Ryan Lewis' breakthrough hit "Thrift Shop."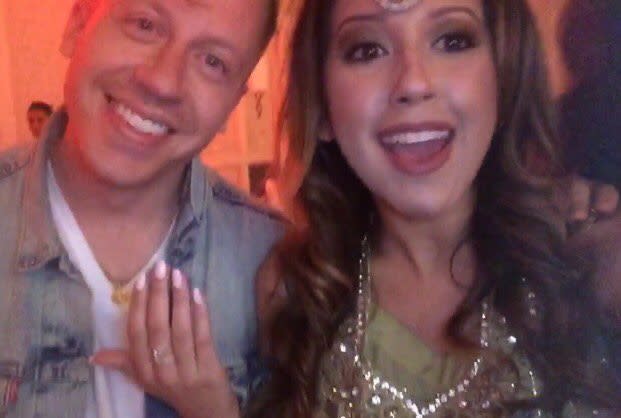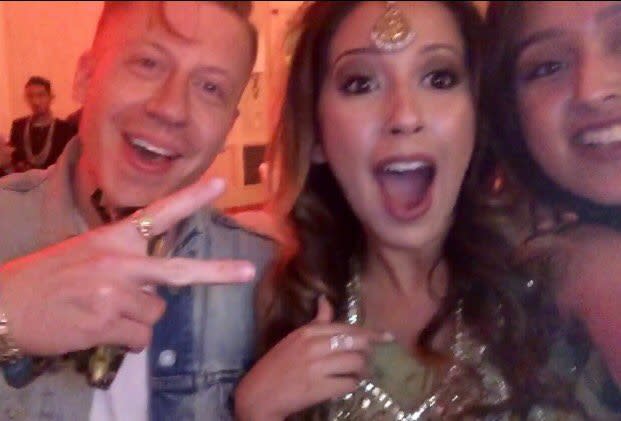 "It was a one-of-a-kind experience," attendee Aysha Chughtai told Complex of Macklemore's surprise drop-in. "My cousin Adam tapped my shoulder and told me Macklemore was right behind me. I didn't believe him at first, and even when I turned around I was still kind of in shock. I thought, 'This can't be him...Macklemore at MY cousin's wedding?!'"
According to Chughtai, Macklemore was nothing but gracious to fellow wedding guests. "He posed for pictures, danced with us, and even went over to the stage to personally greet the bride and groom," she said. "It was great seeing both his perspective and the guests perspectives on Snapchat of how the wedding crashing occurred."
Is Macklemore out here trying to be the new Bill Murray? Unlikely. Bill is still out here delivering constant Murray-isms, after all. But the impromptu wedding throwdown did cap off a victorious weekend for Macklemore, whose meet-up with Obama was part of a larger initiative aimed at inspiring Congress to take action on opioid abuse.
"When you're going through it, it's hard to imagine there could be anything worse than addiction," Macklemore said during Obama's weekly address. "But shame and the stigma associated with the disease keeps too many people from seeking the help they need.  Addiction isn't a personal choice or a personal failing.  And sometimes it takes more than a strong will to get better—it takes a strong community and accessible resources."