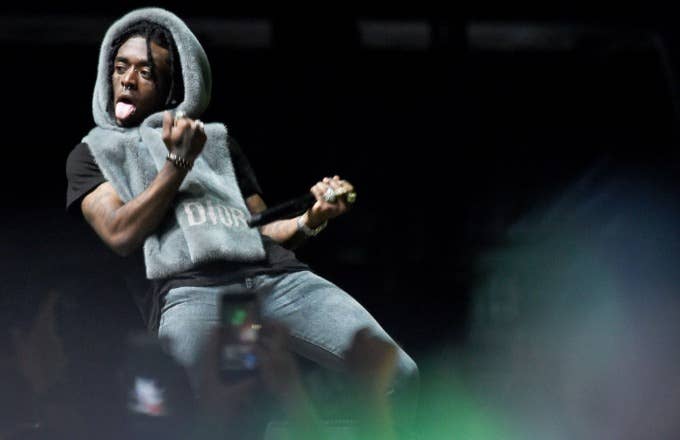 If you're like me, the first thing you do in the morning—before brushing your teeth, drowning in caffeine, or even getting dressed—is prod at your own eyeballs Clockwork Orange style while shouting "WHERE IS ETERNAL ATAKE?" over and over in the mirror. It's honestly a great deal of fun.
We still don't have any firm idea as to when we can expect the new Lil Uzi Vert album, but at least we have a seemingly limitless supply of teasers that have kept fans minimally nourished. The latest, like many before them, arrived via Uzi's Instagram during a recent live session:
The song, zero additional info on which was shared by Uzi, has apparently been teased in some capacity before. This latest clip, however, would appear to confirm that the track has undergone some dramatic changes ahead of its presumed upcoming official release.
As for what to expect on Eternal Atake, should Uzi keep that name, there are a lot of different (though equally compelling) ways this final project could go. Marilyn Manson, Tyler Bates, Playboi Carti, and a noticeable Hayley Williams influence could all be playing a part in whatever the final product ends up being.
"I think that if I had to pick what Lil Uzi Vert should be, if he's involved in rock, it's an early Bad Brains or Faith No More, but with a catchier element," Manson toldConsequence of Sound last September when discussing his own Heaven Upside Down album. "I think he has punk rock in him. He's a lil crazy motherfucker. And good. Smart as fuck. He has an attitude like I did, and I like that about him."
In the meantime, Uzi will bring his Uzi & Friends experience to Philadelphia and Bakersfield next month.