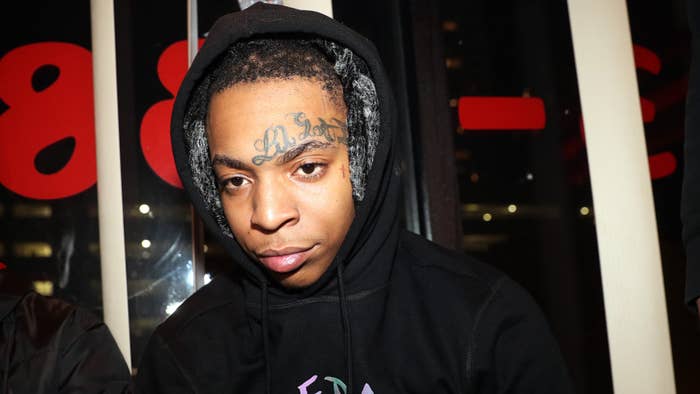 Lil Gotit has spoken out in response to how the general public has been treating recent developments surrounding the YSL RICO case.
In one update shared to Instagram, as seen below, Gotit specifically addressed a recent remark from DJ Akademiks about a "civil war" among the record label's roster of artists. As Gotit explained, that's not true.
"This ain't no civil war," he said. "This ain't none of that capping. I don't know what the fuck Akademiks got going on."
In the same update, Gotit took issue with regards to what he considers to be "fake love" being shown for his late brother and fellow YSL artist, Lil Keed.
"Just don't say bro's name if, you know, it's fake love," he said, adding that this request goes for everyone, not just other artists.
In another update, Gotit elaborated further on the above, including by sharing a message on behalf of his mother about the family's preferences with regards to posting on social media about Keed.
"My mama said she would like for nobody to post Keed in any type of way. … Just don't post it, because Lil Gotit's gon' say something," he said.
Reiterating this stance deeper into the clip, Gotit urged people to not "post him at all." As seen below, he also criticized those who have been spending time documenting who does and doesn't follow each other on social media at the moment, seemingly in reference to the attention recently paid to Young Thug's sister.

The latest from Gotit follows one day after Gunna returned to social media, notably paying tribute to Keed on Twitter in the process.
"R.I.P KEED ILY & IMY TWIN," Gunna wrote.