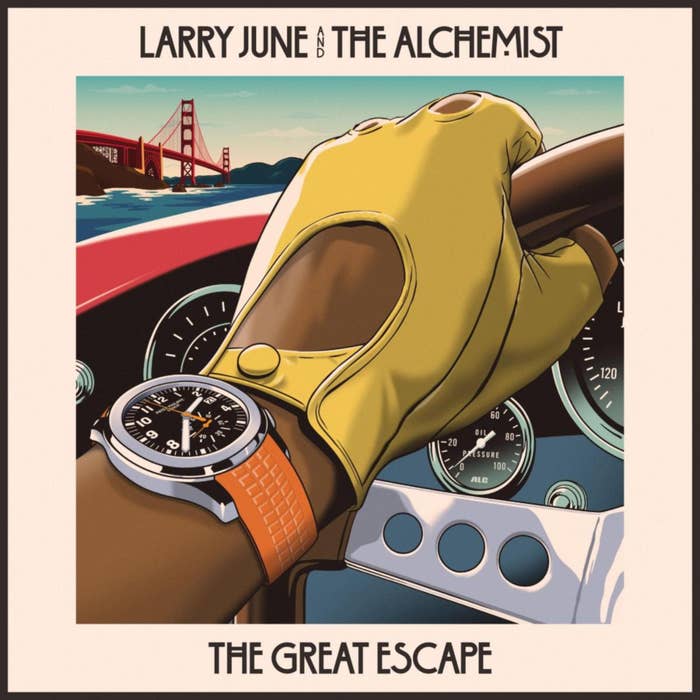 Friday, Larry June and The Alchemist put their long-awaited joint album out into the world, all while dates on the former's upcoming tour continue to sell out. Enlisted to add their own flourishes across the 15-song project are Action Bronson, Big Sean, Ty Dolla Sign, Wiz Khalifa, Joey Badass, Beat Butcha, and more.
Embark on The Great Escape below via Apple Music and/or Spotify.
In May, Larry June is set to launch the Larry's Market Run tour with an opening stop in Minneapolis at the Varsity Theater. Several stops on the lengthy trek were sold out at the time of this writing including shows in Louisville, St. Louis, Los Angeles, Phoenix, Seattle, Denver, Atlanta, Oakland, and more. For a full list of dates, support for which is slated to be provided by Monroe Flow and DVME, see the official tour flyer below.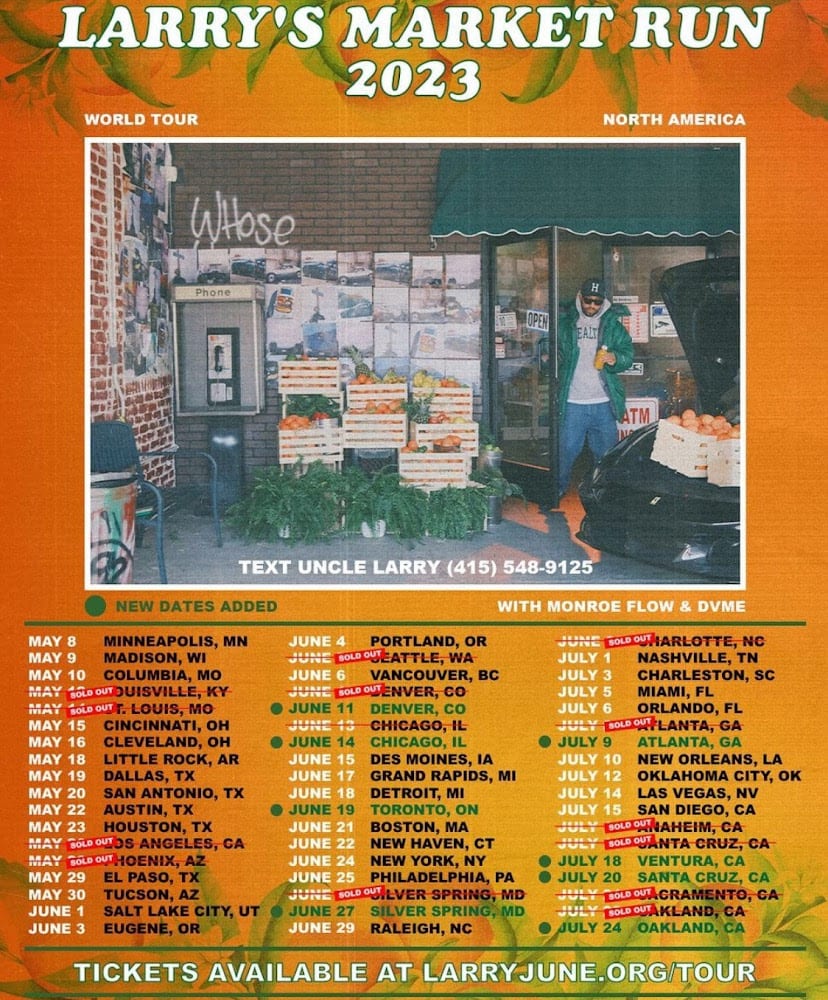 The Great Escape follows Larry June's 2 Chainz and Syd-featuring Spaceships on the Blade project, released last August. Also in 2022, June teamed with Jay Worthy for the joint 2 P'z in a Pod project.
Meanwhile, The Alchemist is fresh off an appearance on Hit-Boy's Surf or Drown album. Last August, the producer partnered with Roc Marciano for the critically acclaimed The Elephant Man's Bones project, which brought the two together in a full-length capacity after years of wishing from fans.
Both Spaceships on the Blade and The Elephant Man's Bones were later ranked among the best albums of 2022 by Complex. Revisit the full list here.