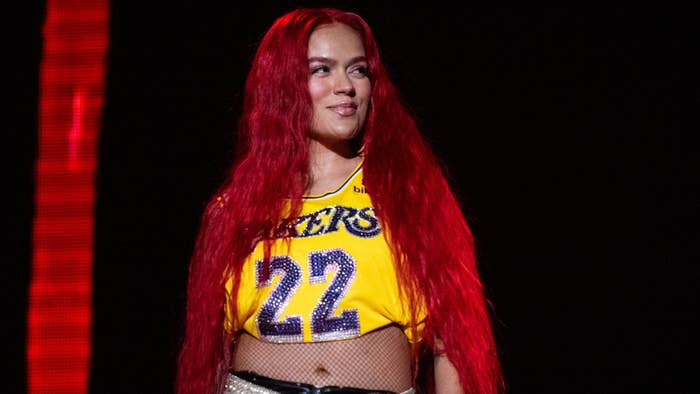 Karol G has spoken out against some photo-editing decisions behind a recent magazine cover, arguing that they resulted in "an image that does not represent me."
In an Instagram caption shared Thursday, the Latin Grammy-winning singer shared a side-by-side comparison showing a photo she took of herself and a GQ Mexico cover centered on the Global Creativity Awards. While Karol noted she was appreciative of the cover "opportunity" itself, she expressed her disapproval (something she says also expressed behind the scenes) of the apparent decision to employ Photoshop against the artist's preferences.
"My face doesn't look like that, my body doesn't look like that and I feel very happy and comfortable with how I look naturally," Karol told her 61 million IG followers. 
Despite "making clear" that she disapproved of certain edits, Karol said "they did nothing about it." She also pointed to how the pervasiveness of such edits can, in her opinion, have a far-reaching "repercussions" for all women.
See Karol G's full message on the "disrespectful" cover below. At the time of this writing, GQ Mexico had not issued a public response to the criticism.
Karol G is currently fresh off the release of her fourth studio album, the widely acclaimed Mañana Será Bonito. Upon its rollout in February, the singer made history as the first woman to top the Billboard 200 albums chart with an all-Spanish release. Speaking with Billboardabout the honor, Karol said it was "so very special" to achieve this feat with a collection of songs that's "so personal" to her.