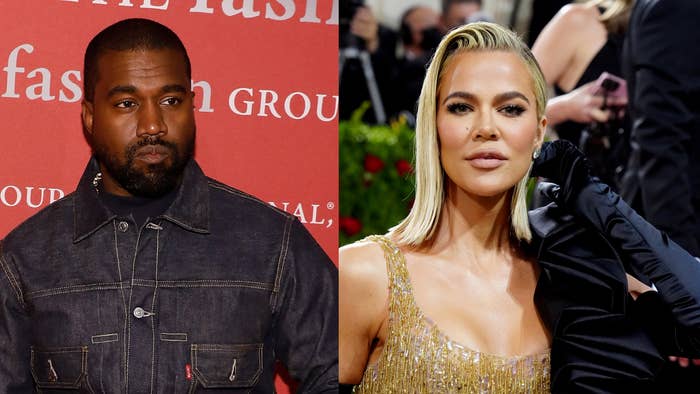 The artist formerly known as Kanye West has issued an Instagram-shared response to recent remarks from Khloé Kardashian.
As previously reported, Khloé urged Ye to "stop tearing Kimberly down and using our family when you want to deflect" in an IG comment posted on Wednesday. She also responded to Ye's mention of what she called 'the birthday narrative."
In a new post, seen below, Ye disputed Khloé's remarks, specifically referring to the Kardashians as "liars" who "basically kidnapped Chicago on her birthday." 
Ye, as he's said before, also mentioned Travis Scott by again stating he gave him the address of the party in question, which was the subject of much media coverage earlier this year.
A separate birthday-centered disagreement involving his and Kim's son, Psalm, was also cited in Ye's latest IG update. At the time, Ye alleged, he was traveling back from Japan to be there in time for the actual birthday but a party was held earlier.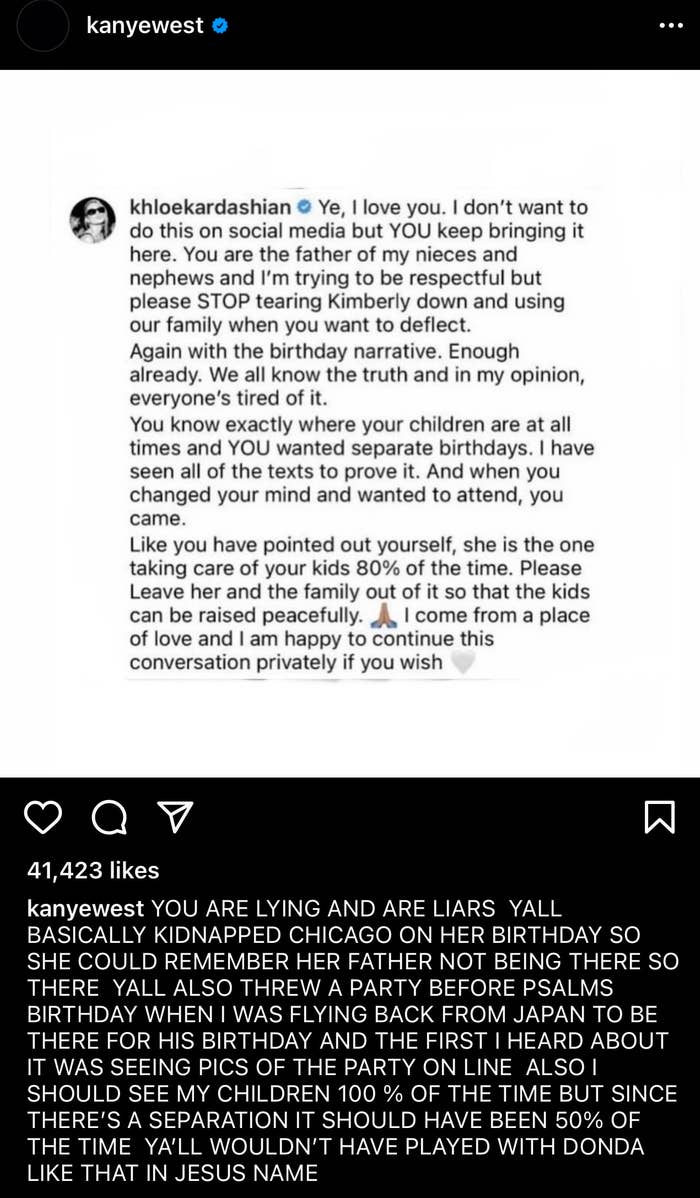 The Khloé exchange was preceded earlier on Wednesday by a response from Ye to criticism he received from Gigi Hadid (among others) regarding his targeting of fashion editor Gabriella Karefa-Johnson, while this week kicked off with a YZY presentation in Paris featuring a quickly condemned "White Lives Matter" shirt design.
In an episode of The Kardashians in May, Kim—who shares four children with Ye—offered an apology to her family in connection with what she says was the impact of her and Ye's relationship.
"All I can do is control how I react to something," she said at the time. "I can't control how he treats me or how he's always treated you guys."