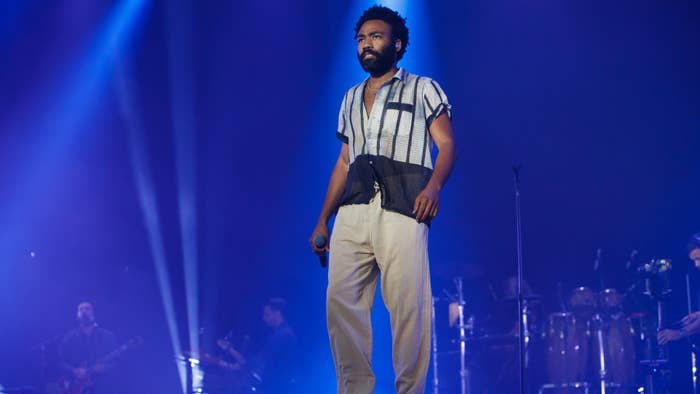 A lawsuit over Childish Gambino's ubiquitous 2018 hit "This Is America" has been dismissed in federal court.
As first reported by Billboard, U.S. District Judge Victor Marrero dismissed the 2021-filed lawsuit on Friday, saying that Gambino's song and Kidd Wes' "Made in America" are "not substantially similar" in their respective compositions. In fact, the judge said, the choruses of the two tracks are "entirely different."
When the suit was first announced in 2021, Wes (real name Emelike Nwosuocha) had accused Gambino and others named in the suit of ripping off his track. According to Wes, "Made in America" had been uploaded to SoundCloud in late 2016. Gambino's "This Is America" was released in 2018, although the song itself—per Fam Udeorji—actually dates back to 2015.
When reached for comment by Complex on Monday, Jonathan D. Davis—an attorney representing Donald Glover—shared the following statement:
"We are very grateful for the Court's decision. No case existed here, as there was no infringement – let alone a copyright registration. That was obvious from a simple comparison of the two songs and a review of the U.S. Copyright Office records."
As for the current state of Gambino, fans were recently given the track "Sticky," taken from the soundtrack EP from Donald Glover and Janine Nabers' Swarm series. While a retirement for the Gambino name was at one point expected, Glover seemed to suggest earlier this year that was no longer the plan.
"Yeah, you don't have to worry about that. … He'll be back," Glover told Laverne Cox at the 2023 Golden Globes.