Though the kind folks at Anheuser-Busch have adamantly refused to reveal the location to me, John Mayer is set to bring his arena-ready makeout music to a dive bar somewhere in Los Angeles Wednesday night.
The show, part of Bud Light's Dive Bar Tour, will be streamed live on Facebook from the as-yet-unknown locale in presumably high enough definition that we'll be able to smell the three staples of any self-respecting dive bar:
Beer spilled by people who said, "Yeah but just one more and then I have to go home," like, eight times.
Cigarettes smoked by people who have been "trying to quit" for years but, like, they're vegan now so that totally balances out, right?
My personal favorite, acute existential dread.
Ahead of Wednesday night's intimate performance, Mayer and Bud Light put random bar patrons to the ultimate test for some new video shenanigans. For the aptly named Friendship Test, people who were conveniently drinking Bud Light at a bar were challenged to see just how far they were willing to go to protect a friend's saved seat. Of course, no seat can ever truly be saved, but that's a different conversation for a different time.
Our first participant fails the challenge before Mayer even gets a chance to enter the bar, choosing a friendly fellow Bud Light drinker over his "buddy." The second participant does make it to the Mayer portion of the challenge, giving Mayer this iconic look: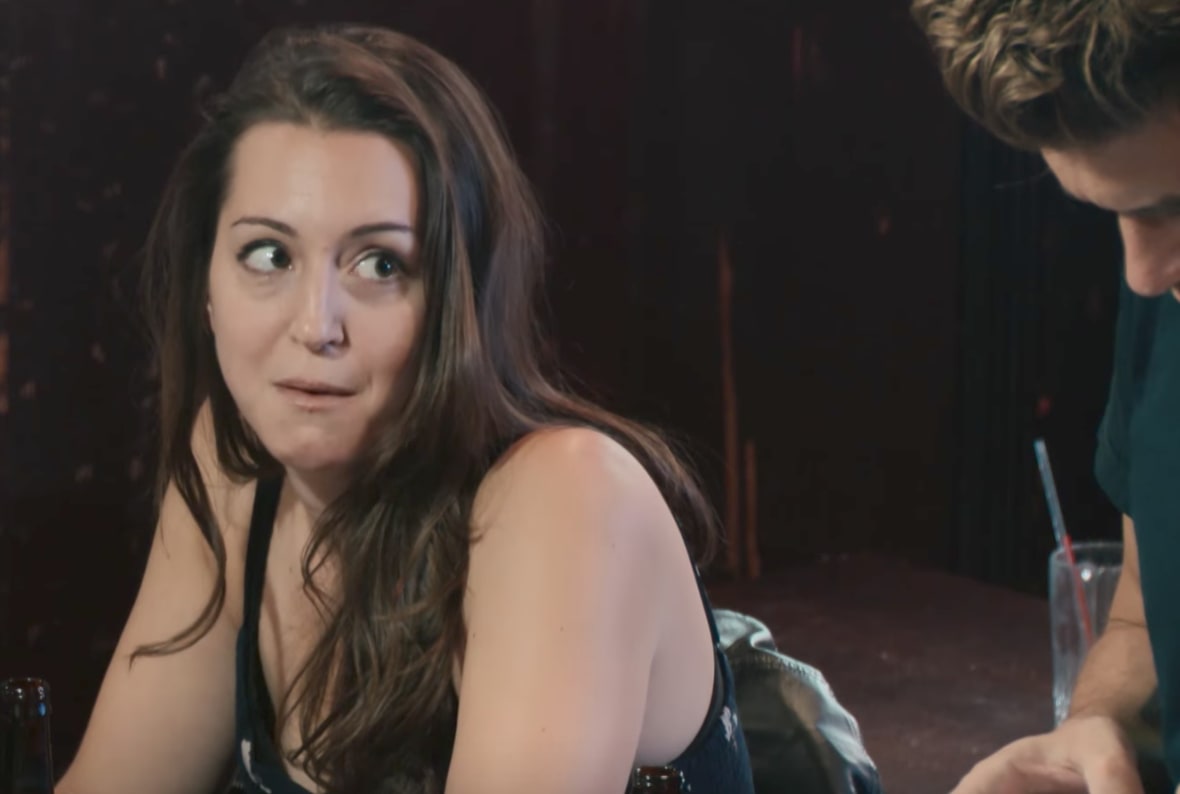 Mild spoiler alert: She wins the challenge, resulting in tickets to the show.
"I'm happy that Bud Light is continuing their Dive Bar Tour and excited to be a part of it this year," Mayer of the Dive Bar Tour experience in a press release last week. "I started my career playing in small clubs and bars and look forward to performing for friends and fans in an intimate setting."
While you wait for the scoop on this dive bar show, revisit Mayer's most recent album The Search for Everythingright here.