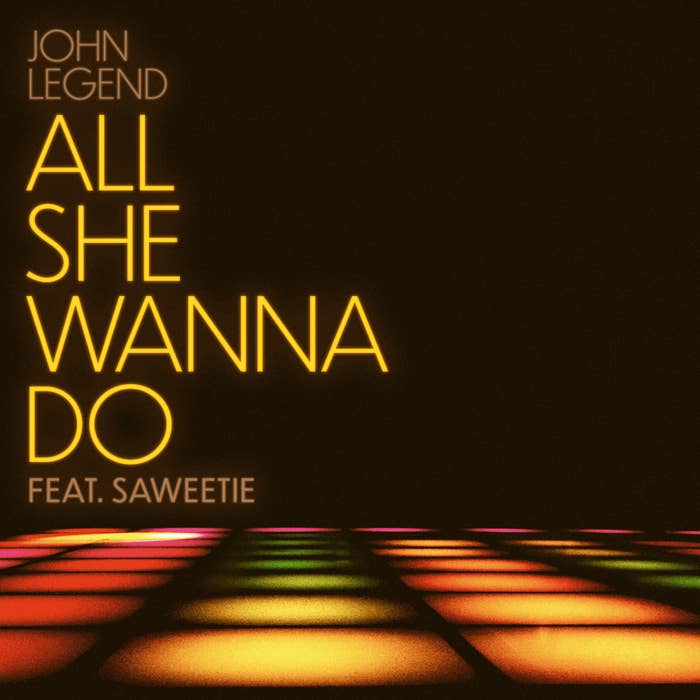 Saweetie is a guest on the latest single from John Legend, whose new album LEGEND is out next month via Republic.
The pianist/singer—who is expecting a baby with wife Chrissy Teigen, it was revealed this week—rolled out his "All She Wanna Do" track on Friday, marking the fourth single from the record. 
"Until this point, I've never used an aspect of my name as the title of an album," Legend said in a press release of his the double album, which he exec-produced alongside Ryan Tedder. "I had to earn that, to live up to it by delivering in the performance and the music. And this is me saying, I'm proud of who I am, I'm confident in the work I've done, and I'm just going to declare it." 
See the collab's official lyric video above. Below, hear the new single via Spotify and/or grab it on another streaming service. LEGEND is out Sept. 9 and also features Rick Ross, Jazmine Sullivan, and more.
Ahead of the song's release, Peacock shared Saweetie's full Hart to Heart interview to YouTube. Among other things, the 48-minute discussion sees the two-time Grammy nominee reflecting on how her creative process has changed, particularly when it comes to sessions for her upcoming new album.
While recording had previously proven to be a "strenuous" environment for her, Saweetie noted she's since zeroed in on how to improve her working conditions to cater more to her personal needs.
"I felt like my creativity spirit wasn't nourished," she told host Kevin Hart, as seen below. "Like, I was recording under stress. So I'm really excited for this album because I'm gonna be recording secluded somewhere."
In June, Saweetie shared an IG note to fans about the delay of the tentatively titled Pretty Bitch Music.
"We not rushing art," she said at the time.