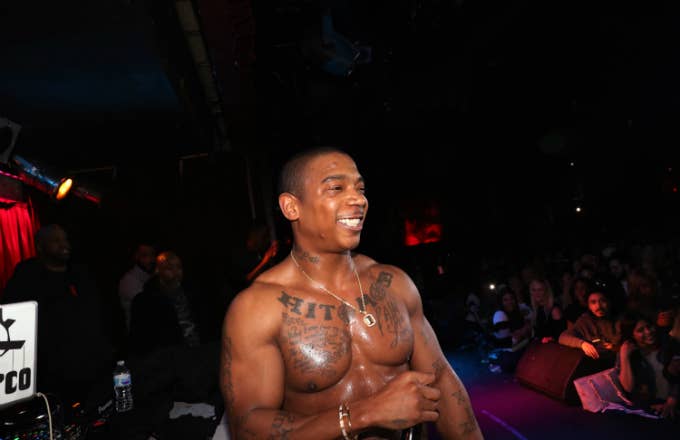 In an emoji-laden Instagram post Wednesday, Rule tagged 50 Cent to tell him he was "glad" to have inspired "you and your dad."
The original quote in question sees 50's son Marquise Jackson praising Rule for inspiring artists like himself. "Everything's evolving," he said. "I do a little bit of singing and I do a little bit of rapping. Automatically, I would probably fit into that Drake, [Lil] Wayne, Bryson Tiller, or a certain type of lane, right? But as far as I can go back into my mental rolodex, Ja Rule was probably one of the first to do it and I listen to a lot of Ja Rule because of that. So, it's more like tapping into both. It's like a history book."
Rule was apparently inspired to remind everyone of this quote Wednesday after 50 joked in meme form about "Ja Rule's kids asking him for the 100th time if they could watch Power." According toBET, 50's post has since been removed. All this comes weeks after Rule seemingly reignited their public feud in a series of tweets, one of which included the promptly viral hashtag #ticklebooty. "I own your soul," Rule said, "and EVERYONE sees it now. [You're] my bitch!"
At the time of this writing, 50 hadn't responded to Rule's quote reminder.