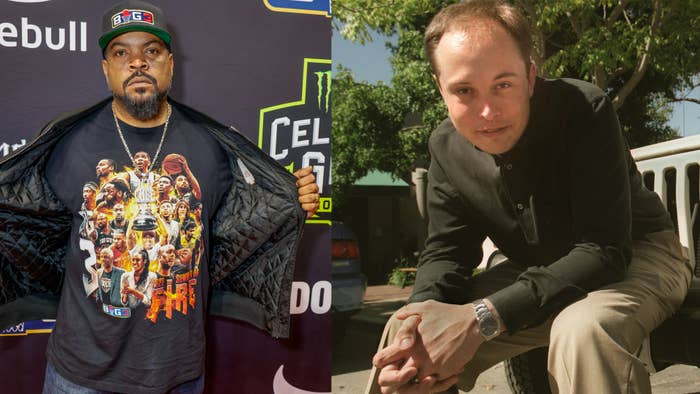 Ice Cube hit Elon Musk with an inquiry-via-meme about stupidity on Thursday.
As anyone with a penchant for watching fuckery play out in real time is aware, Musk—whose bastardization of Twitter remains in progress—has a habit of sharing decidedly basic memes on the platform. In one such example this week, Musk shared a meme featuring side-by-side photos of Cube and a half-empty glass of water, with a caption that read, "Remember Ice Cube? This is him now, feel old yet?"
It's not an original joke, of course, but Cube was quick to offer a far more penetrative meme of his own. In Cube's meme, side-by-side photos of the classic Twitter logo and a blazing dumpster are captioned, "Remember Twitter? This is it now, feel stupid yet?"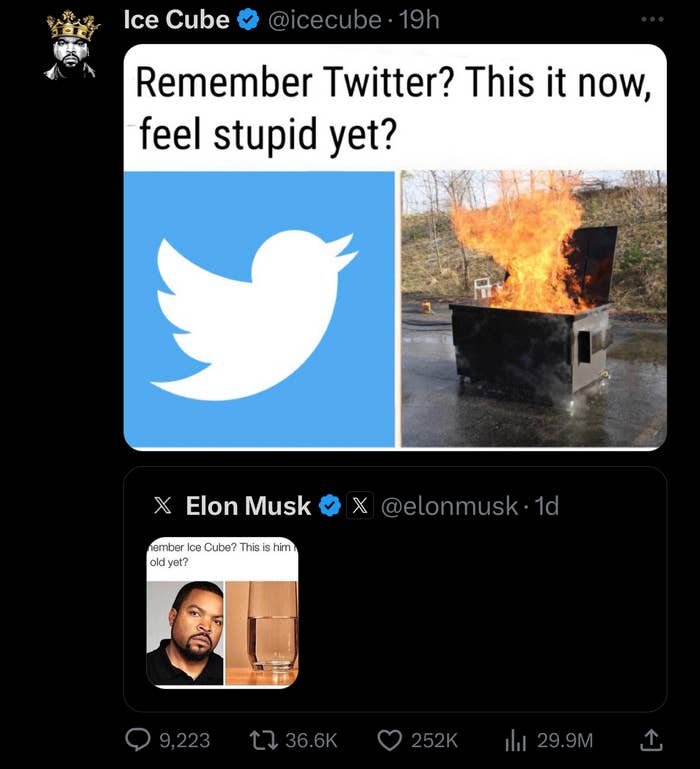 The blazing dumpster in question started taking shape in April 2022 when it was first announced that Twitter had entered into a definitive agreement to be acquired by Musk in a deal said to be worth $44 billion. In a statement at the time, Musk mentioned impending "new features" that he claimed would "unlock" the site's potential.
In the months since, much has indeed changed about the Twitter experience, though it's this writer's opinion that the post-Musk changes have failed to "unlock" any such thing. For one, Twitter is now known as X for some fucking reason, at least technically speaking. Meanwhile, the dumpster burns on.