Frank Ocean Reveals He's Been 'Working in Malibu This Summer'
Frank Ocean made the remarks during an insightful discussion on a new 'Blonded Radio' episode about the benefits of psychedelics with Dr. James Fadiman.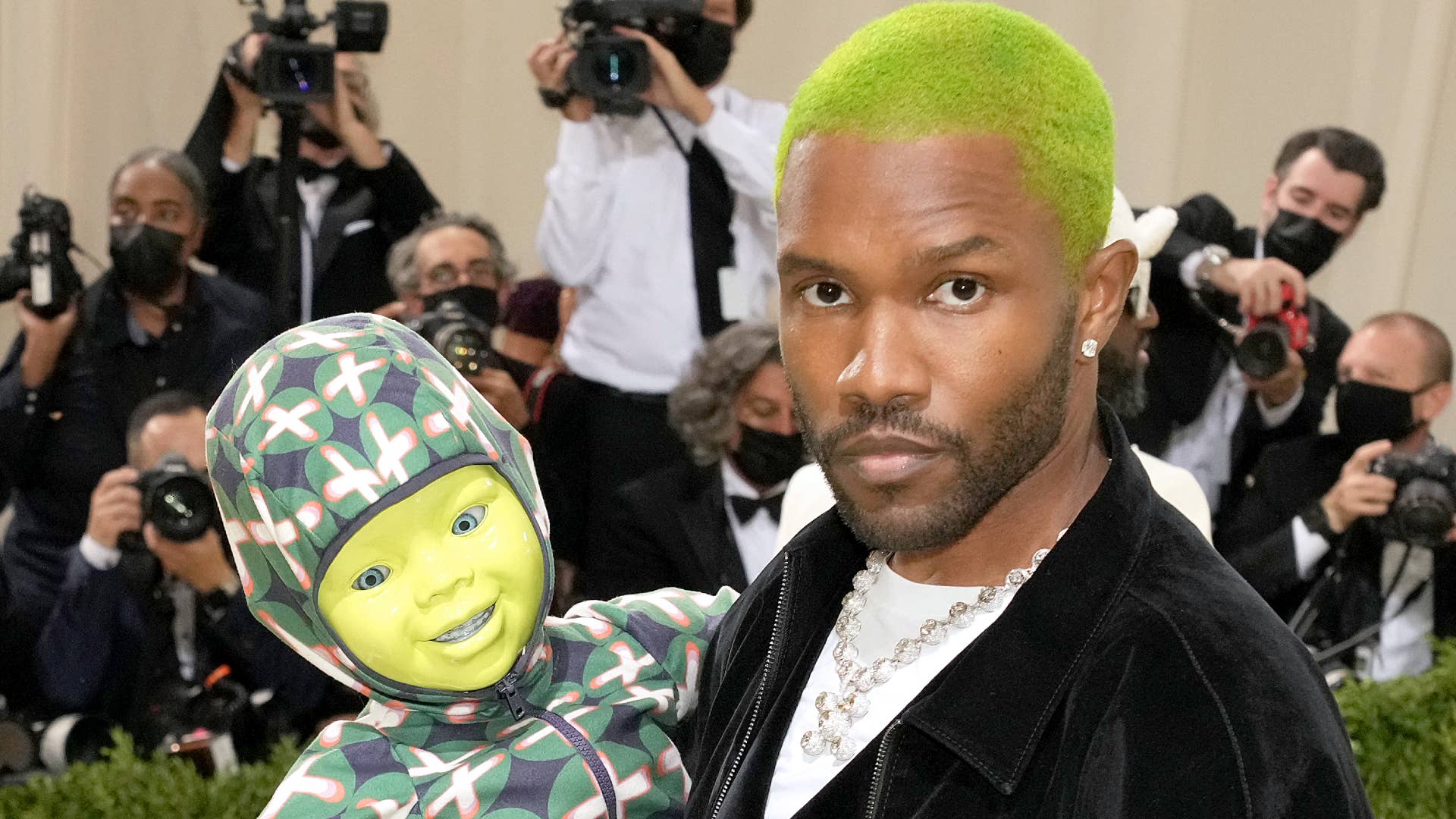 Getty
Image via Getty/Jeff Kravitz/FilmMagic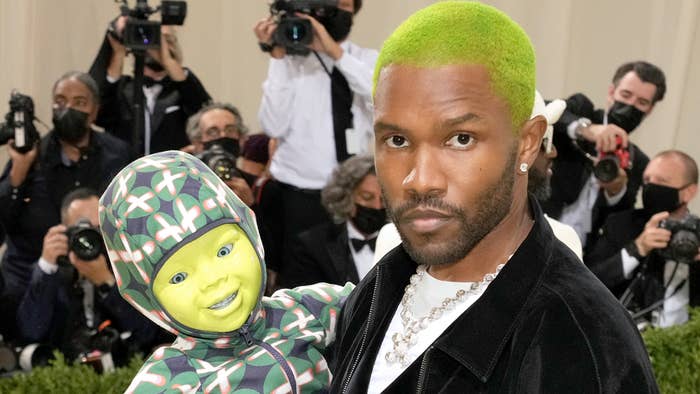 This weekend was a uniquely eventful one for Frank Ocean fans, whose celebration of the 10th anniversary of Channel Orange was nicely complemented by two new episodes of Blonded Radio on Apple Music.
Tucked into one of those new episodes, titled "blonded Lucy in the Sky With Diamonds" and featuring an insightful psychedelics-focused discussion with Dr. James Fadiman, is word from Ocean himself about working on something in Malibu. Indeed, shortly after Fadiman was asked for his take on what is actually happening to a person as they're experiencing a trip, Ocean revealed the short bit of Malibu news while reflecting on the video game-like behavior of coyotes in the region.
"Forgive how, like, free associative this might feel. … I was working in Malibu this summer and I would go out, like, pretty late from the studio and there's, like, a big population of coyotes in Malibu," Ocean said starting around the 13:11 mark in the episode. "And then when I would go outside I would see, like, all these bunnies running around and it reminded me of video games where you're, like, a wizard or something. And you're playing this role in this game and you're running around and you have these little things to pick up and put in the pouch."
From there, Ocean connected this imagery to how humans can similarly collect experiences of value throughout a life.
"For some reason, psychedelics and other discoveries in this role that we play—these roles that we play—feel like those things we pick up and put in the pouch or consume or whatever that do what they do to us, whatever those things are that we find on our way,"​​​ he said.
Not entirely clear, of course, is whether this marks a reference to particularly recent studio sessions, although context clues elsewhere in the episode suggest that it very likely could have been. As fans will note, Ocean was reported back in 2019 to have purchased a multimillion-dollar house in the Malibu area. 
To hear the full discussion, as well as the "blonded ENERGY!" episode with Master Mingtong Gu, hit this link. And below, see the trailer for the upcoming Netflix docuseries How to Change Your Mind, featuring Fadiman.
Also arriving on Sunday were limited edition Blonded Radio t-shirts (most of which appear to be sold out at the time of this writing), as well as a double-sided Channel Orange poster. All of the limited pieces can be perused via Frank's official site.