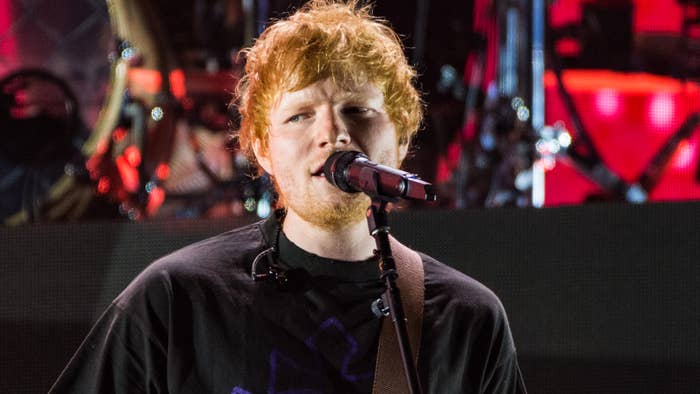 Ed Sheeran has reflected on how it felt to be, in his words, "within a fucking gnat's pube" of landing a James Bond song.
In a new interview with Peter Crouch, as seen below, Sheeran brought up Bond following a discussion he and the host had about the second lives sometimes awarded to songs in the form of sports stadium singalongs.
"It's like a Bond song," Sheeran said. "You've gotta eventually, as an English singer, want to do a Bond song."
Around the 41:35 mark in the video below, Sheeran was asked about the possibility of doing his own Bond song, prompting a reminder from Sheeran himself that this did indeed almost happen.
"I was within a fucking gnat's pube of doing one," Sheeran, whose public comments surrounding his desire to one day do a Bond song date back to (at least) 2017, said. "They changed directors and then they just changed scripts and that was it. We'd done all the meetings, I started writing it."

Last year's No Time to Die, as Bond fans already know, initially had Danny Boyle attached as a director. Boyle later left the project, however, with True Detective alum Cary Fukunaga stepping in as his replacement. Song honors, meanwhile, went to Billie Eilish, whose history-making "No Time to Die" later won an Academy Award.
Asked in the new Crouch interview if securing the Bond slot remained something that was "on his radar" as a goal, Sheeran confirmed that it was.
"Yeah, of course," he said. "I'm not gonna pretend it didn't hurt not doing it."