Earl Sweatshirt in Reference to Kanye and Eminem: 'You Can Tell Who Really Just Started Using the Internet'
Earl Sweatshirt is in promo mode ahead of the release of 'Some Rap Songs.' In a new interview, he talks the death of his father, Mac Miller's legacy, and more.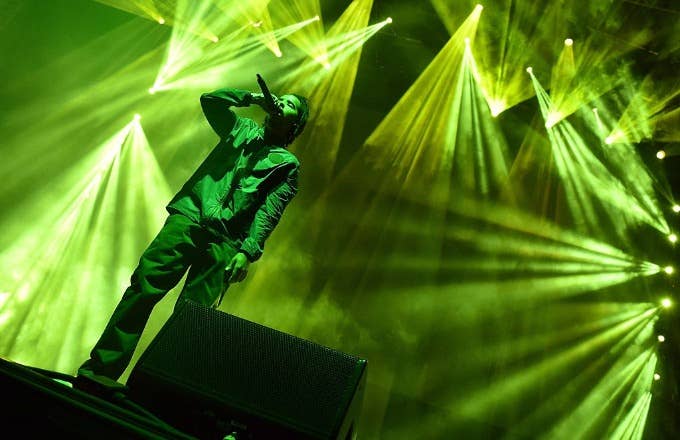 Getty
Image via Getty/Mike Windle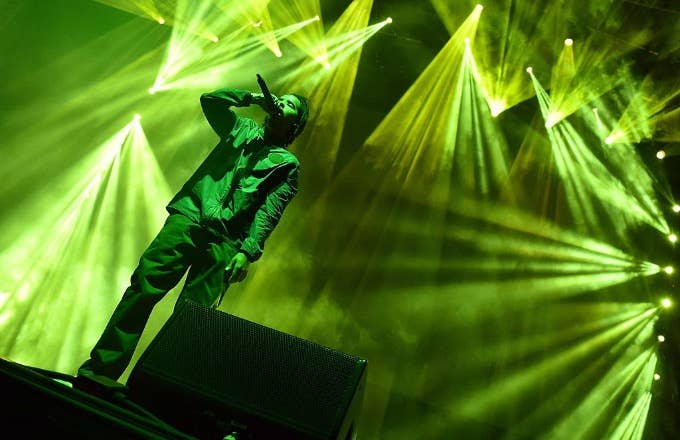 It's a good fucking week indeed, as Earl Sweatshirt—three fully felt years after I Don't Like Shit, I Don't Go Outside—is set to release his new album Friday. The aptly titled Some Rap Songs, judging by pre-release glimpses via Beats 1 and Camp Flog Gnaw, sounds like nothing else that's currently happening in hip-hop. Thankfully, new Earl also means we're getting new Earl interviews.
In a Q&A for Vulture, music critic Craig Jenkins asked about the year in Kanye West and Eminem's recent "media gaffes." Here's what Earl had to say:
"You can tell who really just started using the internet."
As for the rest of the interview, Sweatshirt went deep on Some Rap Songs, the recent death of his father (and respected South African activist/poet) Keorapetse Kgositsile, and the death of Mac Miller. "Malcolm was one of those n****s like that, bro," Sweatshirt said, comparing Miller's approach to life of pirates offloading cargo to increase ship speed. "He was moving real fast. A lot of the shit that we hold on to that slows us down, that makes us care about different shit and makes us second-guess? It can make a man complacent."
Elsewhere, Sweatshirt praised both Dilla and OVO 40's production approaches and offered a message to fans who are possibly still stuck in the Odd Future era. "There are people that want everything," he said. "But we're moving forward. "
Read the full thing here. Some Rap Songs, mercifully, is out Friday.