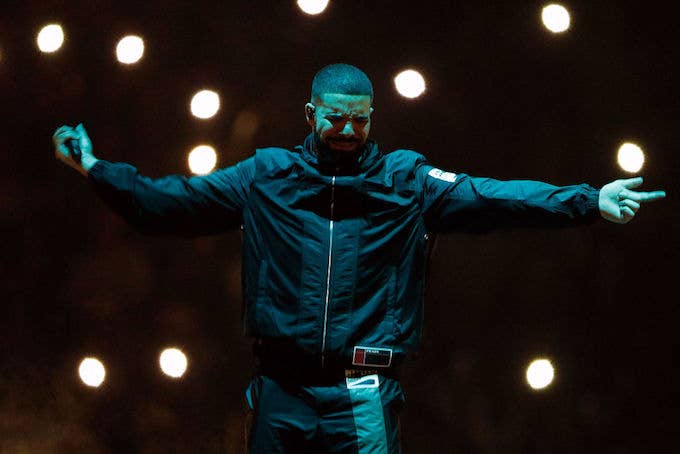 Nearly a year after we first received word that a Drake and Trouble collab was apparently imminent, the final product has surfaced. Trouble's "Bring It Back," produced by Mike Will Made-It, features a few 6-nodding lines from Drake over a reliably minimalist beat.
Stream "Bring It Back" below via2DopeBoyz:
In an interview with LA Leakers back in March, Mike Will Made-It confirmed the collab and elaborated on his creative relationship with Trouble. "There's definitely a collaboration there," he said at the time. "Me and Trouble did a whole project in, like, three or four days. I let Drake hear it, and then Drake was like, 'Yo, man, this song is crazy, and he ended up hopping on that joint and smoking that shit.'
According to Mike Will, Drake and Trouble also shot a video for the collab in question—presumably "Bring It Back"—that has yet to see an official release. "We're just trying to make sure that project is all the way ill and complete and done," he said. Catch the full chat below. The Trouble x Drake hype kicks in around the 16:25 mark.
That same month, Mike Will released his hit-stacked Ransom 2 project featuring top-shelf work from Big Sean, Migos, Kendrick Lamar, Rae Sremmurd, and many more. If you skipped it this year, you're an idiot.
Just last week, Mike Will sampled everyone's favorite Three 6 Mafia hymn for Juicy J and Cardi B's "Kamasutra." Thanks to his work on Kendrick Lamar's Damn, Mike Will is also set for a victorious night at the Grammys Jan. 28.