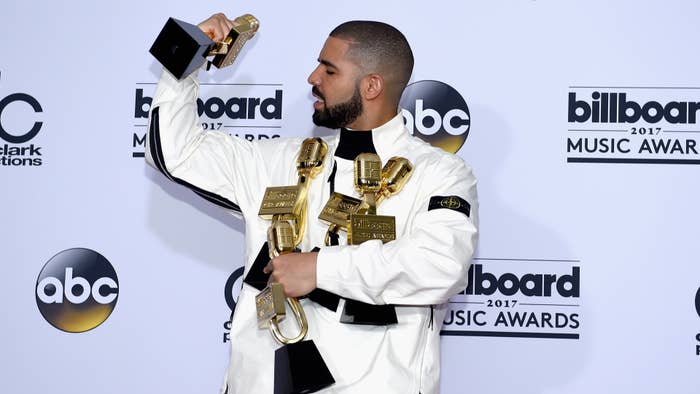 Views, Drake's fourth studio full-length, celebrated four years of existence on Wednesday.
As is par for the course when it comes to album anniversaries, fans spent the day reflecting on how Drake's output has changed in the years since, as well as shared their favorite cuts from the "Hotline Bling"-supported 20-tracker. And late Wednesday night, Drake got in on the action by sharing some studio footage.
Below, catch the clip Drake shared, which notably features the Views track "Feel No Ways."
Views was followed two years later by the double album Scorpion, which boasts the oft-underloved "Summer Games," a song I will consistently bring up in writing (and in actual conversation) until the end of time. 
Meanwhile, Drake revealed earlier this month that he was recently forced to make a hospital visit due to a minor foot injury. While the trip was entirely unrelated to COVID-19, it gave him a chance to see the bravery of frontline medical workers firsthand, marking an opportunity he didn't take lightly.
When speaking about the experience during the recent #StrongerTogether broadcast special, Drake also carved out a moment to urge his fans to use this time of social distancing wisely.
"Keep your mind stimulated, get better at that thing that you're passion about, better yourself mentally and physically," he advised. "If you can stay active, if you can make a change that you've always wanted to make in your life, right now is the time."
Fuck yeah.