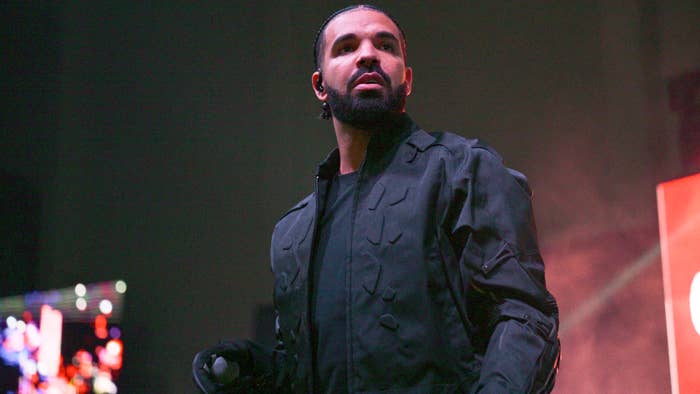 Drake, 21 Savage, Megan Thee Stallion, Post Malone, Travis Scott, Willow, Alicia Keys, and more are among the artists to have signed an open letter calling on lawmakers nationwide to "Protect Black Art."
The move first began as a petition earlier this year in response to the YSL indictment in which Young Thug and Gunna were named, with more than 64,000 signatures having been amassed in the months since. This week, the call to action was expanded with the publication of an open letter in both the New York Times and the Atlanta Journal-Constitution.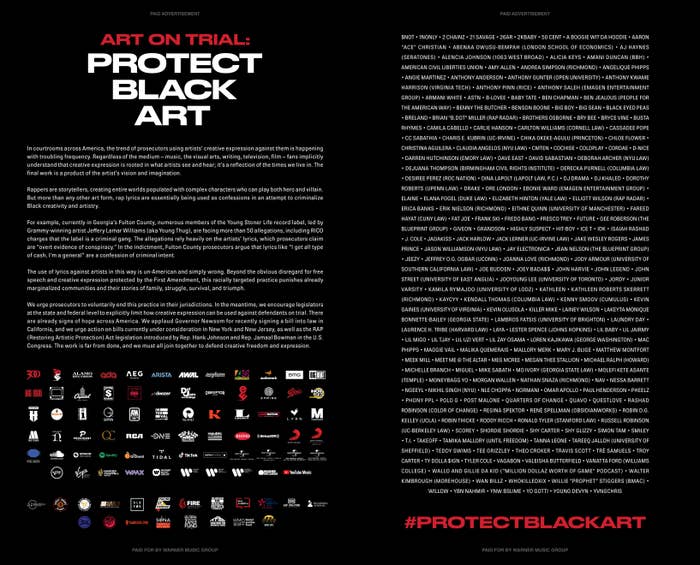 "For decades, a racial double-standard has been employed against Black and Brown hip-hop artists by turning their creative visions against them in courts of law," 300 Elektra entertainment CEO Kevin Liles, who started the original petition with Atlanta Music Group CEO Julie Greenwald back in June, said on Tuesday. "Enough is enough. If prosecutors are unwilling to end this practice on their own, then laws need to be passed that end this flagrant abuse."
Other artists backing the call include 2 Chainz, Big Sean, Busta Rhymes, Christina Aguilera, Coldplay, DJ Khaled, Fat Joe, Future, Hit-Boy, IDK, J. Cole, Jack Harlow, Lainey Wilson, Lil Uzi Vert, Normani, Roddy Ricch, and many more. Companies including WMG, Sony Music Group, Universal Music Group, BMG, Quality Control, and others have also added their names to the letter.
On Wednesday, Liles discussed the larger Protect Black Art initiative during a Breakfast Club appearance. He also reflected on the tragic death of Takeoff, who was fatally shot in Houston this week at the age of 28. 
See the full interview below.