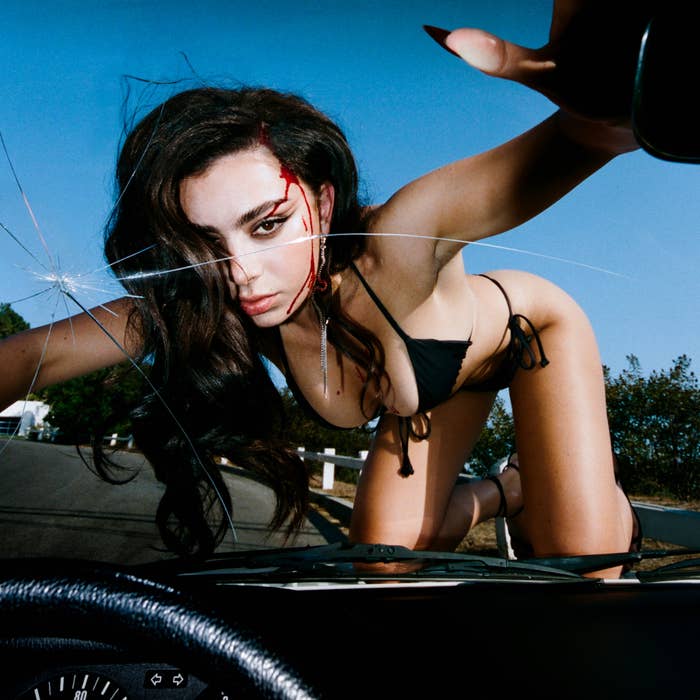 Charli's Angels worldwide were given much to celebrate on Friday thanks to the unveiling of Charli XCX's fifth studio album, Crash.
In an Instagram note commemorating the release, Charli thanked fans—and included specific shout-outs to collaborators Terrence O'Connor and Imogene—for being among those in her life who made this latest chapter possible. A lengthier "emo post" about the Crash's release will arrive at some point this weekend, Charli promised, adding that she's currently "just laying in the wreckage."
The 12-track How I'm Feeling Now follow-up features lead single "Good Ones," as well as previously released collaborations "New Shapes" (featuring Christine and the Queens with Caroline Polachek) and "Beg for You" (featuring Rina Sawayama). Opening the album is the title track, complete with production from A.G. Cook and George Daniel.
Stream Charli XCX's Crash below via Apple Music and/or grab it here via the method of your choice.
As fans will note, the album does indeed mark the last one in Charli's record deal. This detail was a key facet of last November's album and tour announcement, with the recent SNL musical guest also broaching the topic of major labels in an interview with NPR this week.
"I would say the commentary is actually based more around my history within the music industry and the fact that I've been signed to a major label since I was 16 years old," Charli said of interpretation theories surrounding what's been reported to be her last album with Atlantic. "Throughout that time, I've never really utilized the major label in the way that I am supposed to. I've kind of always gone off grid, made my own path."
The Crash experience will be further expanded with this month's kickoff of a run of North American tour dates. In the meantime, catch the recently released "Every Rule" video below.