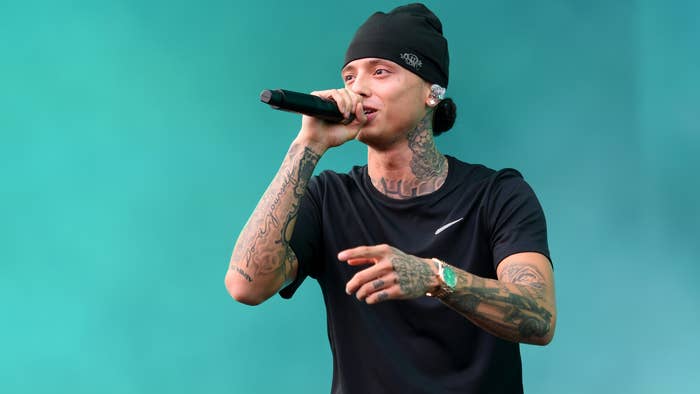 Central Cee has drawn attention due to his choice of caption on an Instagram carousel featuring photos of him with Doja Cat and Ice Spice.
As seen in the IG post below, the "Sprinter" artist shared a slew of photos in the update. For the caption, Cee included a message in Arabic that's seemingly adapted from the Quran.
"I seek refuge in Allah from the devil of the evil," an in-app IG translation reads. A Google translation, however, tweaks it as follows: "I seek refuge in God from the accursed Satan."
Among the included photos are shots of Cee with Spice and Doja, respectively.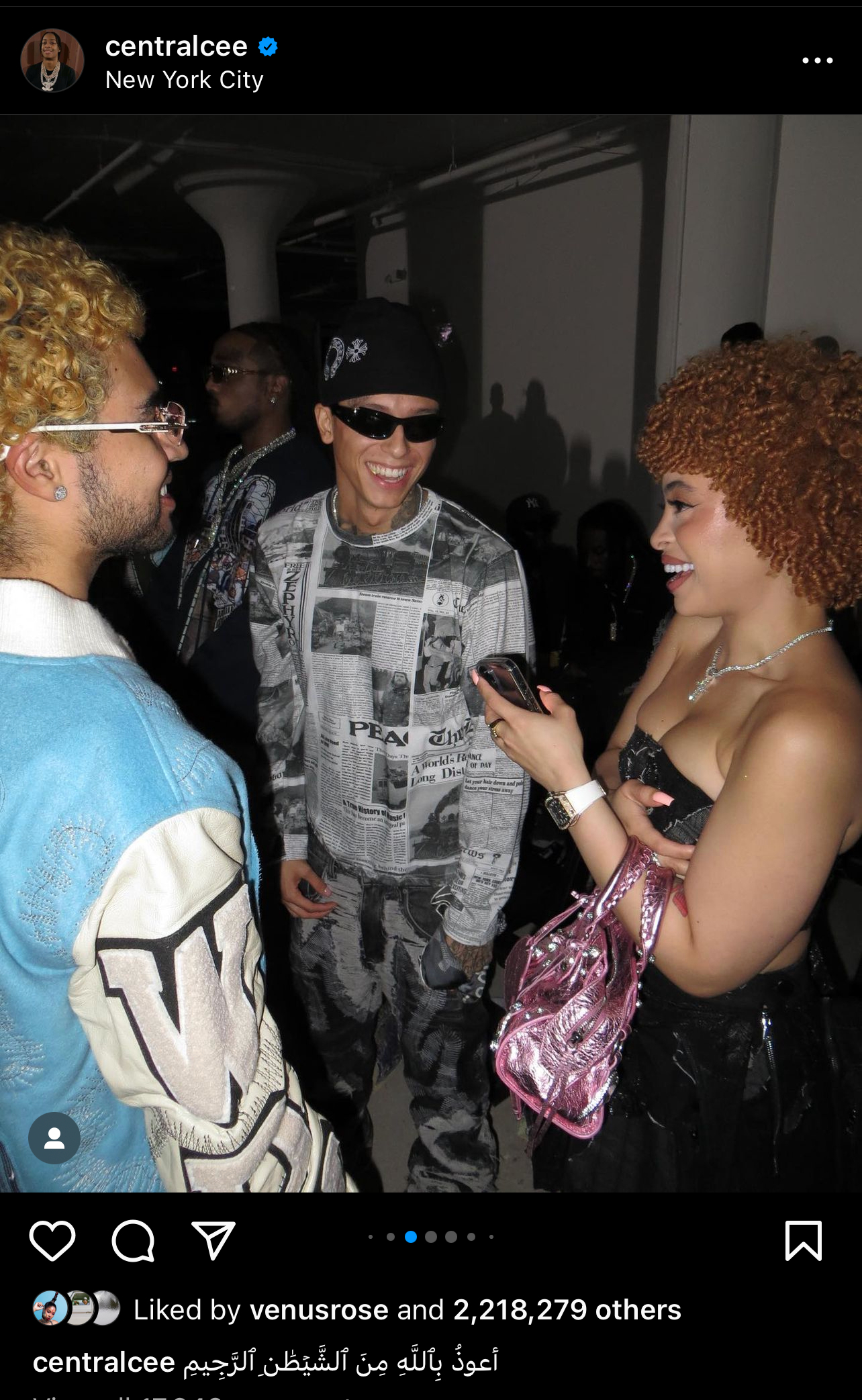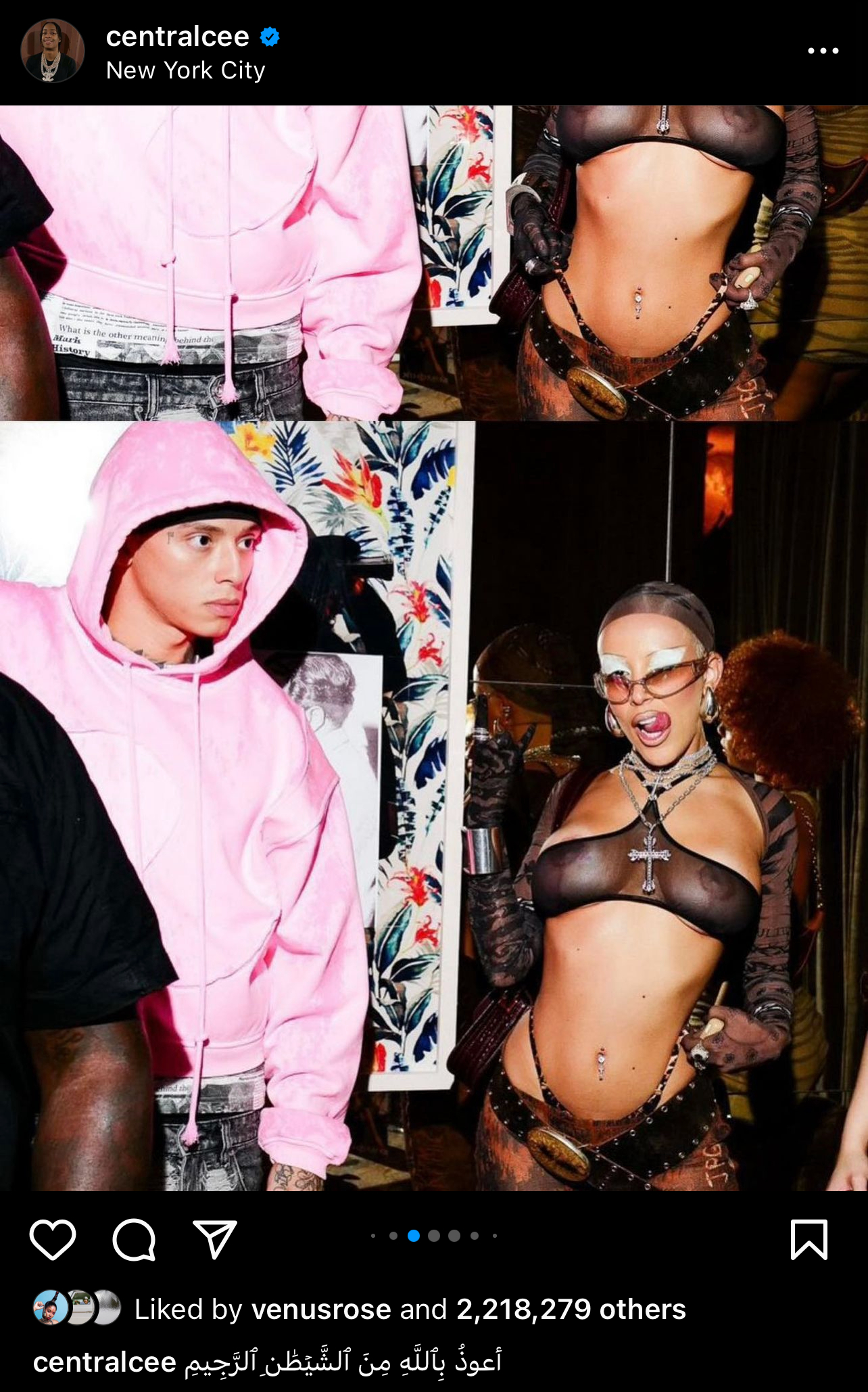 After Cee posted the update, Ice Spice hopped into the comments.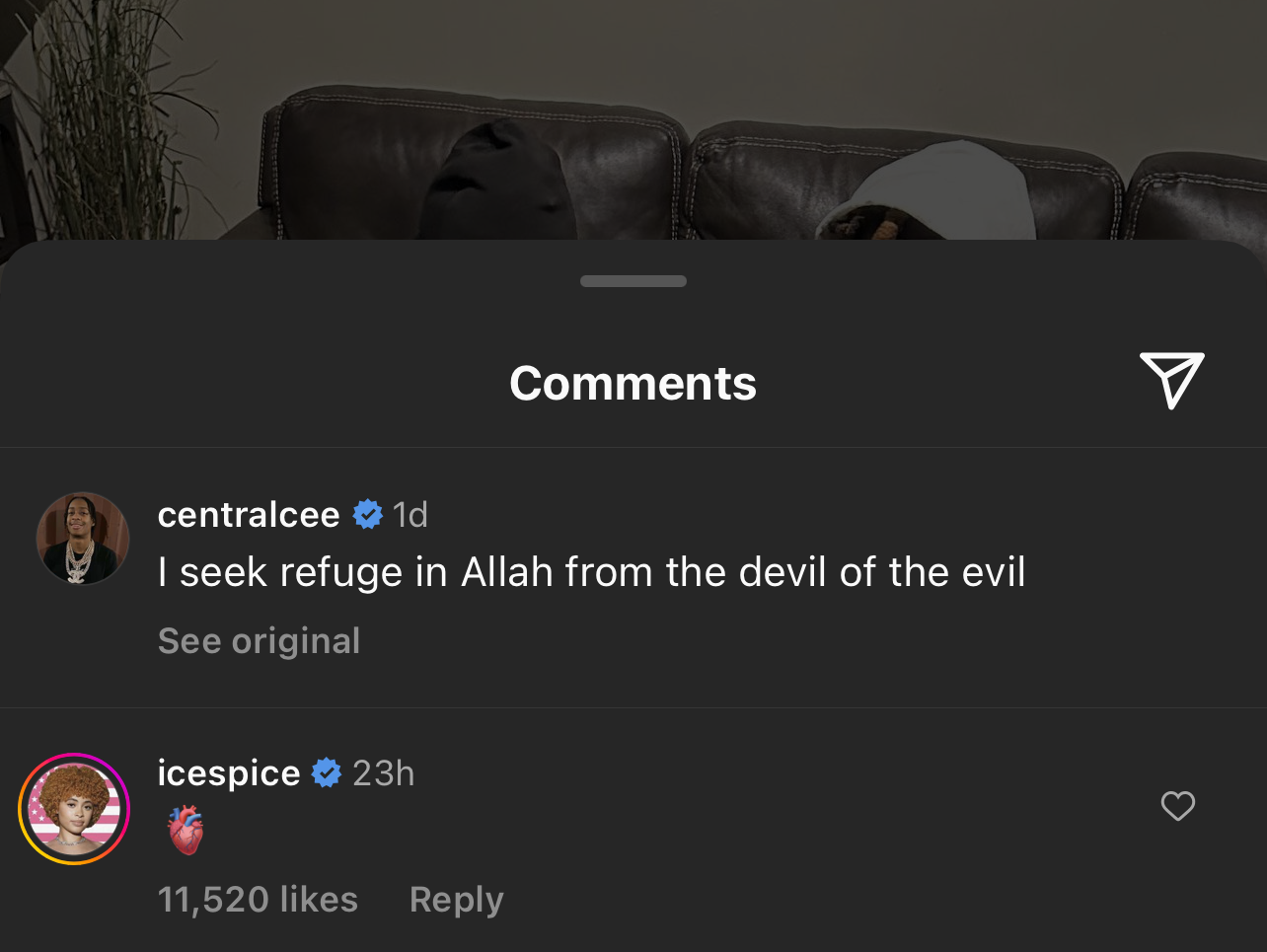 Predictably, some were quick to try and connect Cee's caption to Doja's consistently entertaining tendency toward mocking and calling out Satanic Panic types. It's worth noting, however, that Cee included a variety of images in his IG update and didn't single out Doja (or Spice for that matter).
Also worth noting here is Cee's 2022 track "Doja" and the fact that the two met earlier this month. In short, people are reaching when it comes to the Doja-related commentary on Cee's post in question.
Doja Cat, who this week scored a Billboard Hot 100 No. 1 with "Paint the Town Red," will soon roll out her hotly anticipated new album Scarlet. It follows her 2021 project Planet Her, which received an Album of the Year nomination at last year's Grammys.
Meanwhile, Ice Spice (as well as Doechii) will join Doja for select dates on her upcoming Scarlet Tour. The trek kicks off in San Francisco on Oct. 31 and sees Doja and company on the road through December.