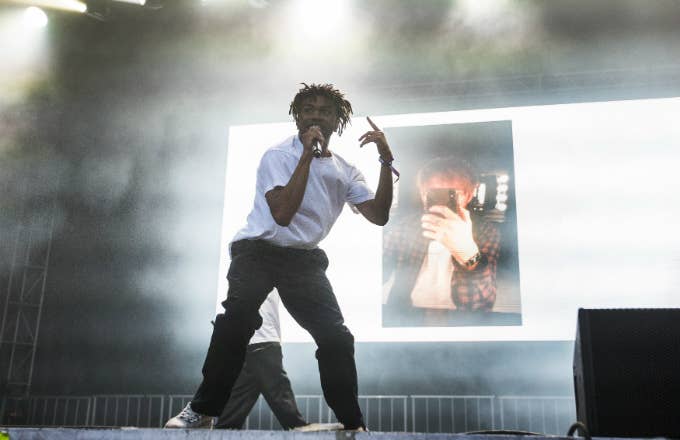 If you have a dollar, and perhaps an extra one for an acquaintance, then you have the tools necessary to attend a screening of Brockhampton's newly announced documentary The Longest Summer in America.
The documentary, helmet by Dude Heifetz and produced in partnership with YouTube Music's Artist on the Rise, will premiere Sept. 17 at the Arclight on Sunset in Los Angeles with back-to-back screenings at 5:00 p.m. and 8:00 p.m. The dollar entry fee also gives you access to free popcorn and soda, which is objectively awesome. Additional screenings in New York City, Chicago, Seattle, Austin, San Francisco, Auckland, London, Dublin, and more will follow.
Catch the trailer for the film—which documents Brockhampton's life on the road, recent studio sessions, their massive RCA deal, the ousting of Ameer Vann, and more—below:
Also coming later this month is Brockhampton's new album Iridescence, their first studio album since the completion of last year's Saturation trilogy. "I just want us to keep making stuff we're proud of and put it out when we're ready," Kevin Abstract told fans of the album, which was recorded at London's Abbey Road Studios. "I mean it from the bottom of my heart when I say thank you for your patience."
Speaking on their deal with RCA earlier this year, Abstract assured fans that the group's prolific approach to music and video will not be derailed. "Nothin' changes," he said in a statement in April. "Videos still diy, music still made in our house, and we're still gonna make the best possible product for y'all."