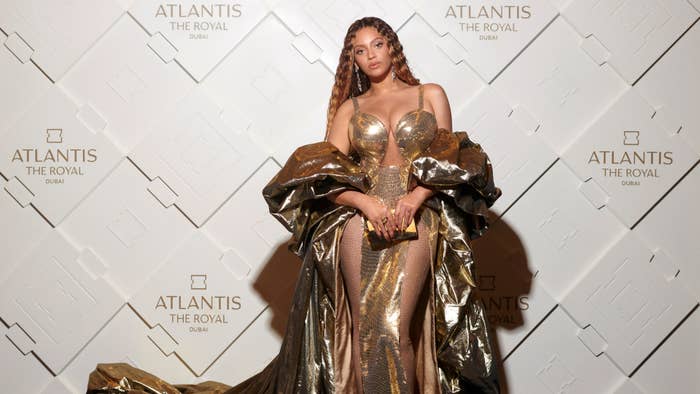 The U.S. portion of the tour starts in Philadelphia on July 12 and also includes stops in Nashville, Atlanta, Chicago, New York, Los Angeles, Las Vegas, and more. Due to such high demand, the singer has also added second shows in seven cities: Toronto, Chicago, Washington D.C., Atlanta, Houston, Los Angeles, and East Rutherford. The currently available dates have the tour wrapping in New Orleans on Sept. 27.
See the full list of dates here.
The tour, of course, arrives amid the singer's Renaissance era, which kicked into gear last summer with the release of her acclaimed seventh studio album. The album ultimately bagged a leading nine nominations at this coming weekend's 65th Annual Grammy Awards, including Album of the Year. As previously reported, the reveal of this year's nominees class was preceded by claims of a genre-focused dispute over the album among Recording Academy members.
Official news of the tour arrives after Beyoncé's headlining performance at the reveal of Dubai's new luxury hotel Atlantis The Royal, which notably marked her first full live show in five years. While footage and pics from the performance were met with the usual enthusiasm from fans, it also stirred criticism due to (among other issues) UAE's laws targeting LGBTQIA+ citizens.
As for tickets to the newly announced tour, Beyoncé's official site (at the time of this writing, at least) lists each date's availability as "soon." Ticket-based controversies have dominated music news coverage in recent months, including a Ticketmaster presale event for Taylor Swift's tour that later spurred a Senate hearing.