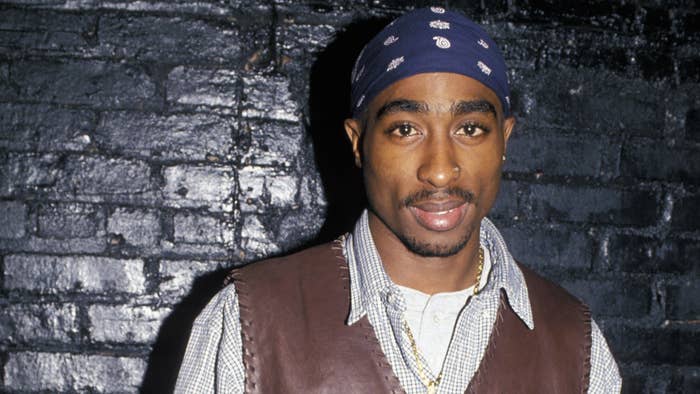 Previously unreleased surveillance footage was shown to a grand jury in Nevada prior to the indictment of Duane "Keffe D" Davis in connection with the 1996 murder of 2Pac.
Per a report from David Charns of local outlet KLAS-TV, the grand jury in Clark County saw footage (excerpted below) of 2Pac and Suge Knight leaving the MGM Grand on the night the former was fatally shot. Prior to being seen in the footage leaving the hotel and casino space, per the report, the group the two were with allegedly jumped Davis' nephew, Orlando Anderson.
As TMZ has since pointed out, this footage adds to the security video from the same location that was previously made public. In addition to the footage, the grand jury in Davis' case was also shown photographs of the BMW 2Pac and Knight were in at the time of the shooting.
Complex has reached out to the Las Vegas Metropolitan Police Department, the Eighth Judicial District Court in Clark County, and Clark County District Attorney Steve Wolfson's office for comment. This story may be updated.
At a press conference last week, LVMPD sheriff Kevin McMahill pointed to the "decades of work" that he said built to Davis' indictment.
"27 years, 27 years. For 27 years, the family of Tupac Shakur has been waiting for justice," McMahill told reporters.
At the same presser, Wolfson also addressed reporters, calling the indictment an example of justice being "served" despite a years-long delay. Per Wolfson, "sufficient evidence" was found to indict Davis in the shooting although he himself is not strictly alleged to have pulled the trigger.
Following news of the indictment and Davis' subsequent arrest, Knight was reported to have told TMZ that he "one thousand percent" would not testify in connection with Davis' case.