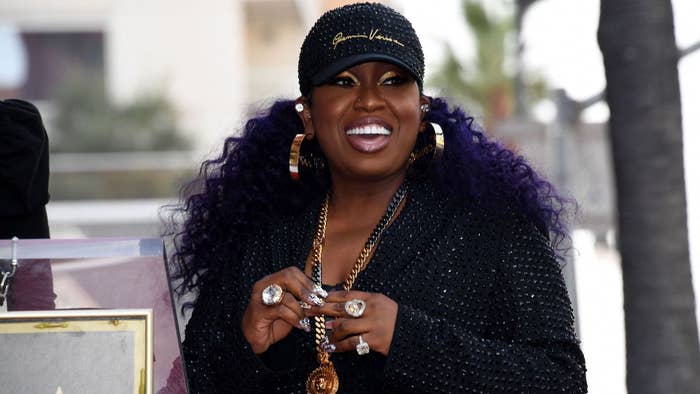 Missy Elliott revealed what became her driving force in the earlier days of her career.
On Sunday the icon tweeted, "I seen many strong women in the industry be4 me that made it through🙌🏾 & my mom was in a abusive relationship so I told her I would make it so I could get her out of that situation & I would make sure she'd never have to work again that's what really kept me going."
Her post was in response to a fan who asked what inspired her to keep going in the music industry.
Earlier this month, frequent collaborator Timbaland spoke on Missy's impending and long-awaited album, which is the follow-up to 2005's The Cookbook. Missy and Timbaland famously completed her debut album Supa Dupa Fly in two weeks.
"We've got a lot of songs we're gonna start recording soon, and my dream is to have it out around her birthday in July," the producer toldVariety. "I want it to sound how she looks—she looks incredible right now. We both look like we 19 again. I know how Missy works: It's got to be new and fun—or maybe not so much new as kind of underground, and everything is upbeat."
Timbaland added that the project has a "Latin feel to it," as well as some "underground Brazilian funk" and that people are "gonna eat it up." He said Missy's influence continues to be "global" and he's looking to have some features from Bad Bunny and Latin artist Young Miko on the album.