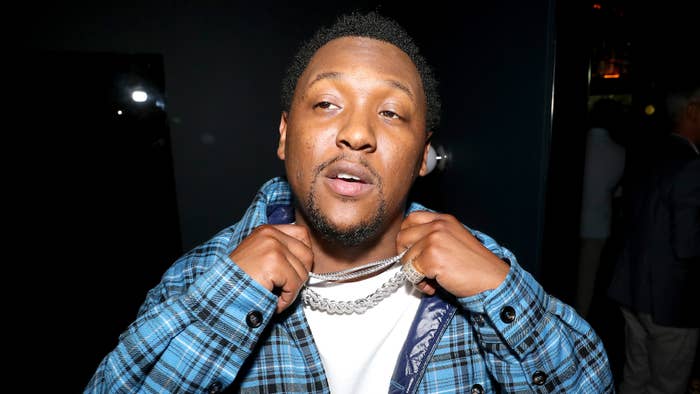 Hit-Boy is continuing his massive run with Musiq Soulchild.
The producer confirmed the news online, tweeting, "R&B Hit-Boy otw" in response to an excited fan.
Musiq Soulchild told Bill Bellamy's Top Billin' podcast that the joint project will be called Victims & Villains and might release as early as February.
He shared that though they've only been working on it for a few months, the album is already in the "beginning stages of mixing" and said Hit-Boy is a "GOAT of our time," per HipHopDX
He also explained the significance of the title: "[It] is designed to address the topic of the challenges we all deal with in relationships, but I'm approaching it from a slightly different angle than I used to," Musiq Soulchild said. "It's more abstract, at the same time direct." He continued, "A lot of people don't realize which one they are; they think they're one when they're the other."
The pair have worked together before, on Kanye West's 2010 holiday song "Christmas in Harlem" and Audio Push's 2016 track "Praise You."
Listen to Musiq Soulchild's episode of Top Billin' below.