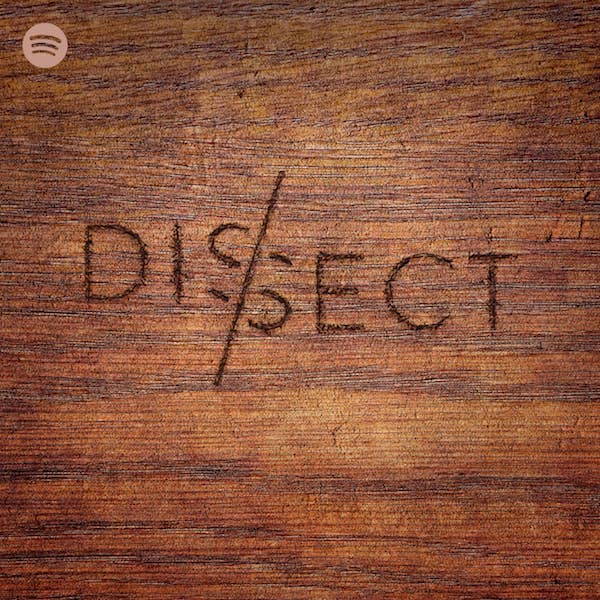 The popular podcast Dissect from Spotify has already given us in-depth breakdowns of the work of Kendrick Lamar, Kanye West, and Frank Ocean. Now, they're preparing to get miseducated.
The new season of the show will feature a look at The Miseducation of Lauryn Hill. Host Cole Cuchna told us why.
"Miseducation is an undisputed classic," he explained. "But what exactly makes a classic album 'classic?' In the case of Miseducation, what I found was a coming of age story that transmits timeless lessons about forging one's independence and defining who you are in the world. Musically, it's unpolished, which plays into the album's overall themes of self-discovery. You can hear a group of emerging artists and producers figuring things out with a freedom that comes with inexperience and youthful intuition, a great recipe for innovation if in the right hands. This album held its own under intense scrutiny and then some."
We got a sneak peak of the first episode, and here are five things we learned about Ms. Hill and Miseducation.
The first time Ms. Hill met Wyclef Jean, he was decked out in Batman gear. "There were just Batman buttons and hats and buckles on his boots," she remembered.
The original name of the Fugees was "Thyme." Also, the guys in the group originally wanted Ms. Hill just to sing, not to rhyme—something they quickly changed their mind about once they heard her spit.
Ms. Hill killed it in high school. She was on the track team, was a cheerleader, took violin lessons and dance classes, founded the school gospel choir, placed in advanced classes, and managed to pull A's. "I tried to put a bunch of seeds in the ground and see what sprung up," she said by way of explanation.
Ms. Hill used to sleep on the floor. Not because she didn't have a bed, but because the headphones from her stereo wouldn't reach all the way to it. So instead, she used to fall asleep on the ground every night listening to music.
Ms. Hill performed at the Apollo when she was 13. She competed at Amateur Night at the Apollo and was initially booed by the crowd. By the end of her performance, though, she'd managed to turn them around.
Check out the first episode below. The eight-episode series will run through Dec. 18.