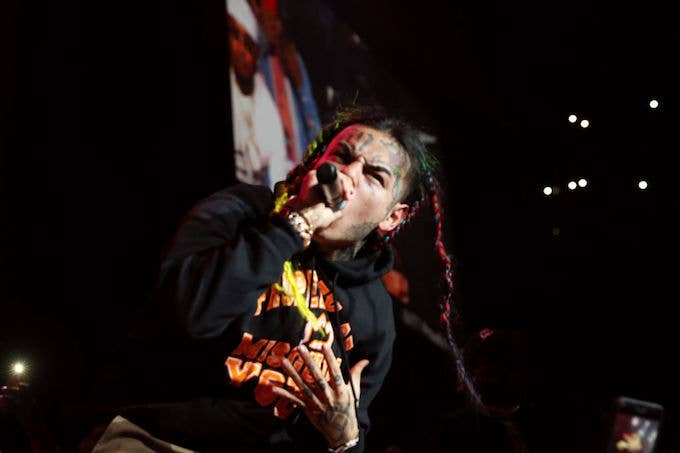 6ix9ine may find out his fate sooner than many expected. In a letter obtained by Complex that was sent on Friday (Oct. 4) to Judge Paul Engelmayer, who is presiding over the racketeering case that swept up 6ix9ine and 11 others, U.S. Attorney Geoffrey Berman tells the judge that the rapper's legal team "respectfully requests that sentencing be scheduled on an expedited basis." "The Government does not object to this request," the letter continues. 
6ix9ine's lawyer Lance Lazzaro told Complex why he was seeking a quicker sentencing—it had previously been set to occur on Jan. 24, 2020.
"He's ready to be sentenced at this stage," the attorney said when reached by phone. "He's done what's required and he's ready for the next stage."
When it comes to a date, Lazzaro said that "we're hoping to have him sentenced before the end of the year. We're hoping for time served."
The government's letter comes in the wake of a verdict in the trial of Nine Trey Gangsta Bloods members Anthony "Harv" Ellison and Aljermiah "Nuke" Mack. Both were found guilty of racketeering, Ellison of kidnapping and robbing 6ix9ine and slashing a different person in an unrelated incident, and Mack of dealing heroin and MDMA. 6ix9ine's three days of testimony took up a major part of the trial's running time. He was one of three cooperating witnesses, along with his former driver Jorge Rivera and longtime Nine Trey drug dealer Kristian Cruz.