More Guilty Pleas May Be Coming in 6ix9ine Case
The government said they are "engaged in active plea discussions."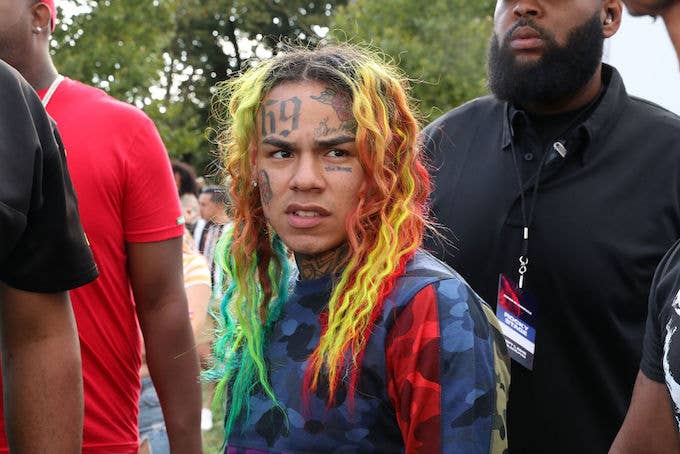 Getty
Tekashi 6ix9ine attends Made In America - Day 1 on September 1, 2018 in Philadelphia, Pennsylvania.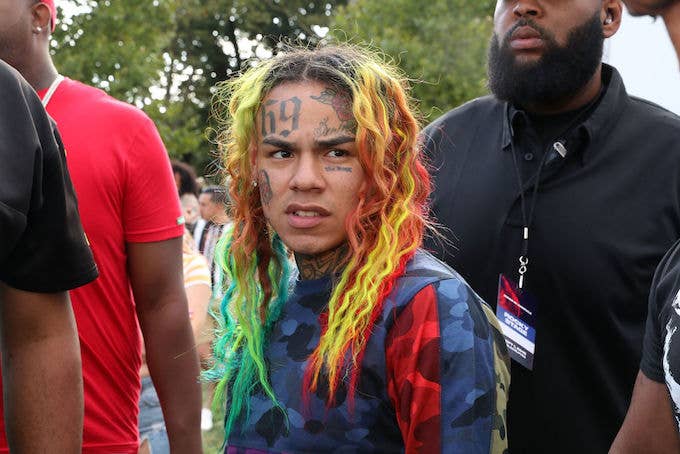 On Tuesday, 6ix9ine's federal racketeering trial had its first all-defendant conference since February. The case, which at its height included 6ix9ine, his former manager Kifano "Shotti" Jordan, former Byrd Gang member Jamel "Mel Murda" Jones, and eight more defendants, is now down to just five after half a dozen guilty pleas, including both 6ix9ine and Shotti. And, today's hearing showed, there may soon be fewer. 
Tuesday's hearing at Manhattan's Thurgood Marshall Courthouse focused primarily on procedural issues, but new evidence was also introduced by the government. The most notable evidence concerns defendant Kintea "Kooda B" McKenzie. McKenzie is accused of shooting at Chief Keef outside of Manhattan's W Hotel last June, in exchange for a promised payment of $20,000 from 6ix9ine. 6ix9ine admitted to a role in the shooting in his January guilty plea.
Assistant U.S. Attorney Michael Longyear explained that on surveillance video of the June 2 incident, you could see someone involved discard a water bottle. The NYPD found that bottle, and it was subsequently tested for DNA. The results came in earlier this month, and the government said that McKenzie's DNA was "included" on the bottle. When asked by Judge Paul Engelmayer to elaborate, Longyear said the odds of the DNA belonging to someone other than McKenzie were "a trillion to one." After the hearing, McKenzie's lawyer Lisa Scolari had no comment on the government's findings.
Later in the hearing, Longyear revealed that more guilty pleas may be coming. "We are engaged in active plea discussions with several of the defendants," he told Engelmayer, specifying only that the number of people in talks was less than three. 
The next all-defendant hearing in the case is scheduled for Aug. 21, about a month after five of the defendants will be sentenced. 6ix9ine is currently scheduled to be sentenced on Jan. 24, 2020.