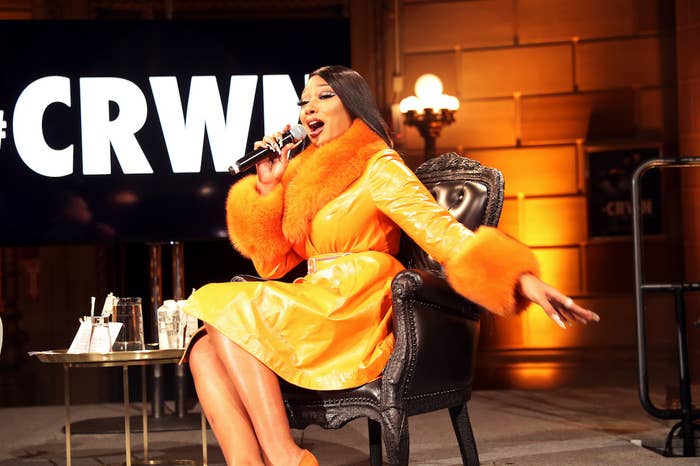 Megan Thee Stallion just got some good news in her legal battle against her label, 1501 Certified Entertainment. Early on in the process, the rapper got a temporary restraining order that allowed her to release music against the label's wishes, paving the way for her latest project Suga. The order, though, was set to expire on March 16. But on Friday, a Texas District Court judge extended it. 
Judge Robert K. Schaffer extended the restraining order until the case's next hearing on the issue. A date for that has not yet been set, but it will be within a week of a hearing on a separate concern, about whether the case should be settled by arbitration rather than a judge. That hearing is scheduled for April 3. There is no indication as of press time that Megan will use this reprieve to release more music. 
The arbitration issue is being pushed by 1501 head Carl Crawford, who on Wednesday filed a motion attempting to compel Megan to have the case decided by a single arbitrator. His argument is that Megan's contract with him calls for all disputes about the contract to be settled that way. Megan's legal team, in response, argued that the clause was voluntary, not mandatory. "Defendants reading of the contract is unreasonable," their filing reads. "Defendants' demand for arbitration does not preclude [Megan] from proceeding in state court."