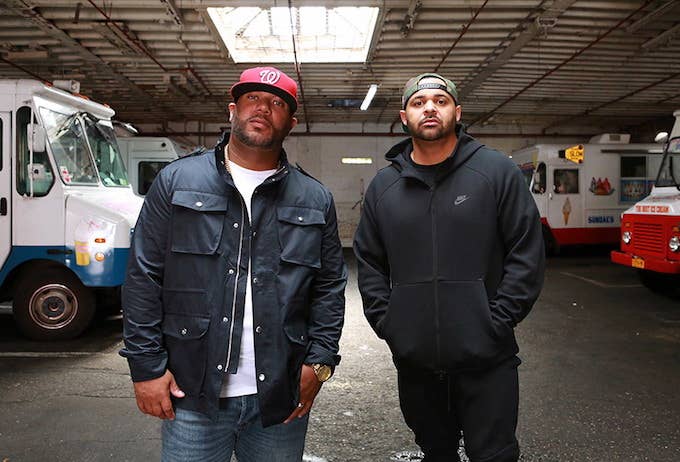 Nas may have made it a hot line, but it took Apollo Brown, Joell Ortiz, and Royce da 5'9" to make it a hot song. 
A fragment of Nasir's classic "Made You Look" is re-fastened into an entirely new banger by the trio on their new track "Timberlan'd Up," which Complex is proud to premiere. The song will appear on the upcoming album Mona Lisa, a collaboration between producer extraordinaire Apollo and the wordsmith Ortiz.
When it came time for guest verses, there was only one call that needed to be made—to Ortiz's former Slaughterhouse compatriot Royce.
"'Timbalan'd Up' is the only song on Mona Lisa with a rap feature. I called on my brother Royce da 5'9" to do what he does best," Joell told Complex. "The track title is self explanatory. Don't get stomped on! We give beatings on or off beat."
For Brown, everything started with that iconic Nas line.
"'Timberlan'd Up' started with the hook; it guided me to make the beat," the producer explained. "It needed to be simple, really simple, and it was a must that it complimented the threat of consequences being stated. Of course, Joell did his thing and the fact that we enlisted Royce to bless the track was both inevitable, and incredible. Listen close to what they say. Both emcees did what they do best, and I wouldn't be Apollo Brown if I didn't have one of these joints on Mona Lisa. Bang your head!"
Mona Lisa will be released on Oct. 26 by Mello Music Group; you can pre-order it here. To hold you over, you can check out "Timberlan'd Up" below.