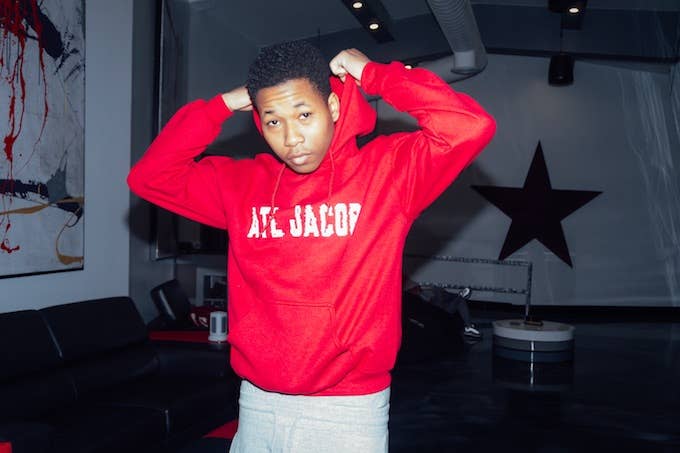 When fans looked at the production credits to Future's brand new album Future Hndrxx Presents: The WIZRD, they noticed something unusual. Seven of the project's songs were either produced or co-produced by Freebandz in-house beatmaker ATL Jacob, by far the most by a single collaborator. 
Jacob, 20, has been in the Freebandz record label orbit for the past few years, after having been introduced to Future by rapper and Freebandz CEO Casino. While Jacob has recorded, by his estimate, about 500 songs with Future, the only one to have seen release prior to The WIZRD was "Nowhere" from 2018's Superfly soundtrack. 
Complex spoke with ATL Jacob on The WIZRD's first full day out in the world to find out about his history, working with Future Hndrix, and how he celebrated his big release night. Our conversation has been condensed and lightly edited for clarity.

First of all, congratulations on your work on The WIZRD. 
Appreciate it.
I know you met Future via Casino. How did you meet Casino in the first place?
My n***a X, and free my n***a Rell, and Grandsun, we was at the trap and shit, and then we went to the other trap. I was making beats in there. And then Casino walked in. That's how that happened.
So what was the path from Casino to actually meeting Future?
It was quick. It was right before I went to prom. We went to 11th Street Studios. I ain't know Future was there, I ain't even know it was Future's session. I was sitting on the couch, and I was asleep 'cause they was recording some of my beats. Future, he was trying to dap me up, but I was asleep and I had my hoodie on. He tried to dap me up, and then I just woke up with my hand out, trying to dap him up.
I know you guys have hundreds of songs together. Do you remember when the songs that made it to this album were recorded?
Well, before I left L.A., I had four songs on the album. But by the time I hit Atlanta, they told me I had 10. They took off three, and they left me with seven. I was going to do half the album at first. But it was just the songs that fit right. The album's beautiful.
What can you tell me about the songs that didn't make the album? 
The motherfuckers hard. We gonna save them.
When you are working with Future, what is it like? Are you guys in the studio together? 
I cook up. He walk in while I cook up. He tells me, "Load up that beat," and then we go through beats.
Are you in the room with him when he's doing vocals?
I be in and out. It really depends. Sometimes I be behind him with the headphones, making a beat. I don't really like using headphones. I like the studio. Make a n***a feel like his trunk's shaking.
What does it mean to be an in-house producer for Freebandz?
I make all them n***as' beats, and more.
It's your job to go into the studio every day and make music for Freebandz artists?
Yeah. Well, it ain't my job. I really just be cooking up, though. Guap [Tarantino], I give him beats. He usually get most of the beats—that's who I'm signed to. He get basically the whole catalog. Whatever he don't use, that's what I give to other artists.
You've been making beats since the ninth grade. You got your start on [the app]Pocketband, right?
Pocketband. [Laughs] Yeah. I had stole this girl's phone, but then that one broke. So I stole her boyfriend's phone, and I used to make beats on it.
You work pretty quickly. What's the process of making a beat for you? 
Everything original. I don't like using samples 'cause I don't like sharing my money. I'm just now getting out the hood, so sharing my money—ain't that time. I just make the beat myself. I start with the piano. 
Do you play any other instruments besides piano?
Alto sax, clarinet, marimba, and xylophone. The whole percussion: bass drum, timpani, quads. What else? Snare drum. Drum set, I'm fire with that. I play trombone a little bit. Trumpet was hard, but I still got it.
Were you in the marching band when you were in school?
I was in middle school, 'cause in middle school I was playing for the high school. And then I stopped. There's a video of me on YouTube when I was little, when I was in sixth grade, playing the saxophone. [Ed. note: In the video below, Jacob is in the second row from the front, fifth from the right, wearing a white t-shirt and a red saxophone strap]

This all happened really quickly for you. Just two years ago you were selling beats for $90, and now you're on the most anticipated album of 2019. Tell me about what the past couple years have been like for you.
Early 2017, I found this studio. I started to engineer out of there, but I noticed I was ready to fight all the artists I was working with 'cause of how they be treating engineers. I was trying to let them know, that ain't me. 2017, I was fresh out the hospital. 
What happened that put you in the hospital?
I ate some pizza and my intestines burst.
Wow.
I was like, "2017, no more hospitals." I'm in the studio. I got school. I distanced myself from everybody 'cause nobody came to see me in the hospital, so I ain't fucking with nobody. I'm just in the studio every day after school—making beats, doing whatever. Trying to make whatever money I could. Then Grandsun, X, and Rell called me one day and they're like, "Hey, pull up to the trap. We're gonna pull up to the other spot." He goes, "I want you to meet Casino."
Casino was like, "Yeah, I wanna get you signed. What you need?" I said, "Bro, I'm in the hood. I need some money." He said, boom. I pulled back into the trap every day making beats. I was sleeping in that bitch, too.
Casino was like, "Yeah, I wanna get you signed. What you need?" I said, "Bro, I'm in the hood. I need some money."
Sleeping in the studio?
Nah, in the trap. I was living in there, literally. Then I moved in with Casino for a little bit. That was after I met Future. Then I went on tour. When I was on tour, it was thot life. That's how 2017 went, though. It was lit.
Who was the tour with?
I went on [Future's]Nobody Safe Tour, at the end. I went on like the last eight shows. That was turnt.
Of the songs of yours that ended up on The WIZRD, what are your favorites?
I think "F&N," 'cause I be turning up to that one the most. "F&N" hard. 
Tell me about making it.
That was just a beat me and Southside did. That was one of them nights I was sleepy. I was doing the melody, he threw some drums on there, boom. That's how that went.
And you produced the album's opening track
Yeah, I got "Never Stop." That beat's amazing. I said, "Oh yeah, this going straight to Future."
I heard that you know Woah Vicky. Is that true?
Oh yeah. Vicky. Yeah. Yeah, I know Vicky. I met her through a girl I used to work with at Six Flags. This was before I even had a car. I had my sister's car and I picked them up and we were chilling at an Airbnb and shit. That was like a year or two ago.
What's it been like to see her become so infamous?
I told her, just be herself. She ain't gotta do the dumb shit. But she was gonna stop anyway. Vicky cool. She know how to make the hell out the money, though. She has a good business going. For sure.
What else is coming up for you?
This year gonna be big. I'm working on my project. I want this thing to be perfect. I think I got the single on 2 Chainz's next project. And then me and Young Thug, we most likely gonna drop something this year.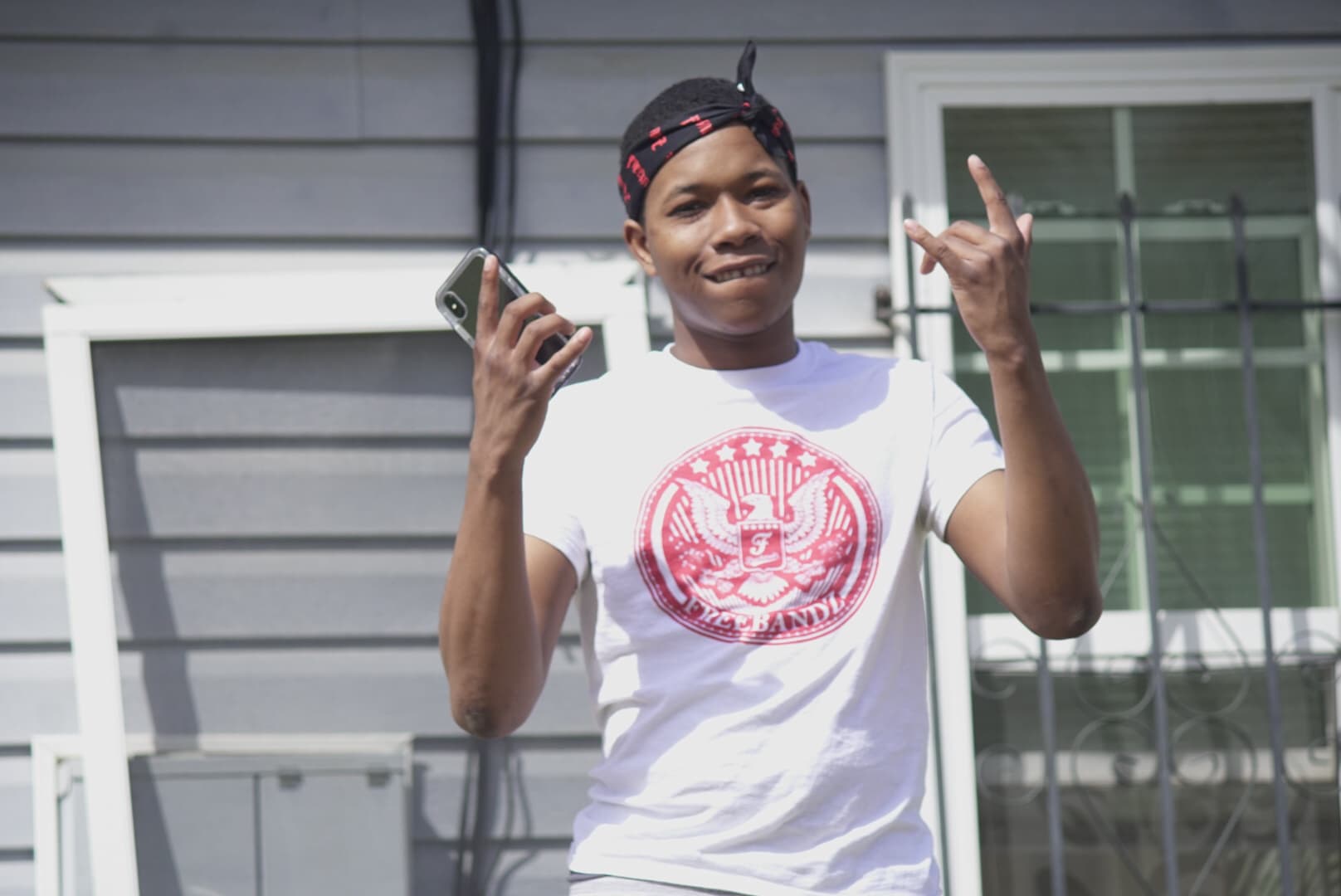 One of the things about your beats is that your sounds are unique. I know you work with a sound designer. Can you tell me about your partnership? 
I tell him to send me the sounds that people don't pick. I can design sounds myself. It's not like his, though. He hard. If people wanna know his name, I ain't gonna say it 'cause then they gonna be trying to get the wave. 
I noticed that a bunch of your early beats—SoundCloud stuff and BandCamp stuff—is gone from the internet. Why did you get rid of all that?
You know about BandCamp? Yeah, that's good I deleted it. I tried to sell my beats on the internet, and it did not work at all. It was up there for like a year, and I got no sales. So I said, "I'm just gonna take it down 'cause I'm about to be big."
So I assume there's no more five beats for $120 deals anymore.
Oh, you know about that? That's crazy.
I saw this old tweet of yours where you said, "Just got off the phone with Montana of 300, and he told me he was with Kanye West." What do you remember about that phone call?
That's crazy. I never worked with him in the studio before. He was always moving around, plus I was in high school. Ever since he heard my very first beat I sent him, he's been fucking with me. But we never really put anything out.

And just one day he said, "Oh, I'm with Kanye"?
Yeah. I was telling him to call me. I don't even remember—I think it was for a beat or something. And he was like, "Hold on, I'm with Kanye West." I was like, "Oh, you turnt turnt."
What else do you want people to know about ATL Jacob?
I'm always willing to work with anybody that's willing to work with me. And when I say "willing," it's not as in, I'll work with you. They've got to have a passion for it, rather than just saying it. The last thing I want people to think is that I'm Hollywood. I'm still in the hood. You have my 'Gram. We just went to the hood yesterday. Every day.
Most importantly, how'd you celebrate the album last night?
You know, I don't drink or smoke. I just rolled around jamming to it. Went to see my partners from back then. I was listening to the album and just chilling.