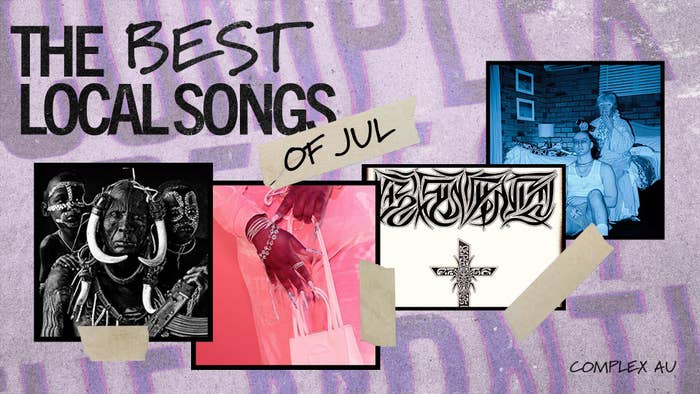 Surprise surprise—we're a little late—but we're back again with our wrap up of last month's best music releases from around the country. July was a colossal month that saw releases from some of the Australian scene's juggernauts. A peruse of the Australian scene as it stands presents one that experiments with a multiplicity of sounds, and July's releases only served to bolster this fact. We saw Sydney's VV Pete serve up a smooth West Coast instrumental on "Bussit", grunge lyricism from Nerve with his single "YUCK!", and much, much more. Without further ado, let's put you on to the best songs from July.
Baby Prince feat. Mason Dane, "Fall Thru"
Nerve, "YUCK!"
JULAI, "BADDIE BTTMS"
Gold Fang, "Wet"
MAMMOTH. & Silent Jay, "Neverland"
VV Pete, "Bussit"
Genesis Owusu, "GTFO"
A.Girl, "The Block"
BBGB (Black Boys Getting Bread), "TOUGH LOVE"