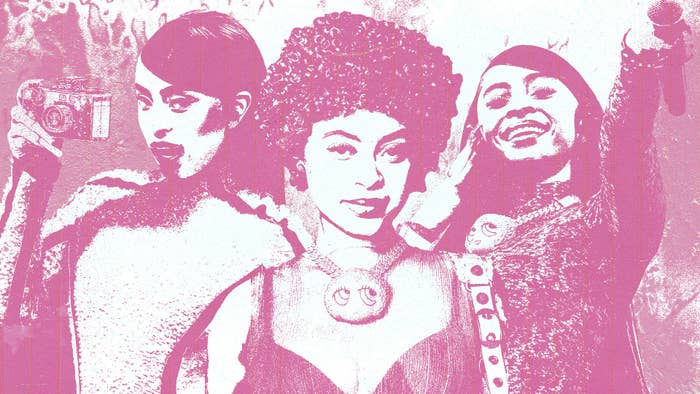 Ice Spice has been the talk of the town over the last few months for everything from hit solo singles to, most recently, her onstage performance of the newly released "Karma" remix with Taylor Swift, and her first Governors Ball this past weekend.
Since releasing "Munch (Feelin' U)" last August, the 23-year-old has mastered her use of the internet to gain international traction and become one of the biggest emerging stars in hip-hop. But her continual level-up has spurred those on social media to pose some questions about the mechanisms of her newfound superstardom. By the time she performed at Rolling Loud California this past March, it felt like everyone was a fan of the rapper. Since then, she's starred in Kim Kardashian's Skims campaign, been announced as part of the Barbie soundtrack, and more, as she's continued her trek to superstardom. Alongside her rise has been the questioning of how or why she got there.
Notably in May, Spice popped out at the Met Gala by way of a personal invitation from Vogue as their special guest. A slew of other women rappers, including Lil Kim and Nicki Minaj have also attended the gala in the past, but seeing Spice there so soon after her debut eight months prior spurred much discussion. The closest to that success was Cardi B, who attended the Met Gala 11 months after the release of "Bodak Yellow." Specifically, some questioned whether colorism had played a role. Many took to Twitter to share their thoughts. "Ngl its crazy seeing colorism in real time cause some darker skinned rap girlies who are eating up the game have yet to get invites to the met gala yet ice spice was there. no hate to her but yeah," wrote one Twitter user. But just as many people have stepped forward to dismiss it. "Everybody saying it's colorism how ice spice was at the met gala so fast but if that's true then where was latto 👀," wrote one rap fan. Another fan echoed similar sentiments: "I feel like ice spice being at the met gala = colorism doesnt really hold bc i havent seen saweetie or glorilla there and this is caresha's first one soooo."
Meanwhile, others believe Ice Spice is an industry plant. Cardi B, who had to deal with industry plant accusations of her own early on, served up a clear-cut, practical line of reasoning for why a label would go out of their way to support some artists as opposed to others. And although she doesn't mention Ice Spice by name, it's hard to see how her words wouldn't apply here.
"When it comes to other female rappers' success that's happening now, some females are going to come up faster than others. A lot of people will think, 'That's because their labels are putting money behind them,'" Cardi said during a May Instagram Live session. "The labels are putting money behind the girls who people are listening to. So if you feel like somebody is coming really fast, that's because y'all [are] listening to them. The labels only go with who's getting the most listens."
"You can't blame no machine for that," she added. "You can't blame nothing for that. Labels are going to put money on artists that people are listening to. And you can't hate on that. You can't hate on nobody else's come-up."
Regardless of where you stand on the matter, attributing all of her success to one particular thing feels reductive, especially in the face of more tangible elements. In other words, there are plenty of obvious reasons for Ice Spice's success, with much of it being tied to the quality and marketing of her music. The latter part is just as important. After all, she decided to record and release her debut single "Bully Freestyle" only after her entry into the Erica Banks-inspired "Buss It" challenge two years ago. The formula has only become more refined as she's repeatedly demonstrated a supreme understanding of how the internet works and what young listeners are attuned to react to, share on social media, and run up on streaming platforms.
One thing isn't up for debate: Ice Spice has thoroughly beaten any one-hit-wonder allegations. In the months since she released "Munch (Feelin' U)," she's dropped multiple hit songs and a critically acclaimed EP on her way to becoming rap royalty—the self-anointed Princess Diana. Now, fresh off having two of her songs deemed best of the year so far, here's a look at the steps she took to being crowned.
September: Signs to 10K Projects and Capitol Records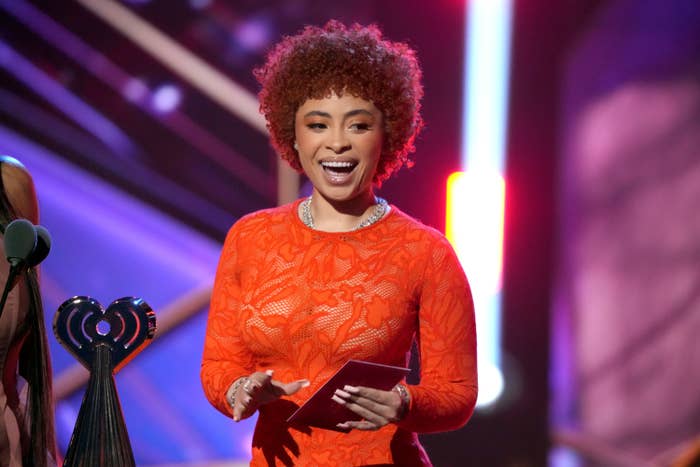 September 23: Faces Backlash After Surprise Performance at Fivio Foreign Rolling Loud Set
September 23: Cardi B Says "Munch" on a Song
October 28: Drops "Bikini Bottom"
January 6: Drops "In Ha Mood"
January 20: Unleashes Her Debut EP, Like..?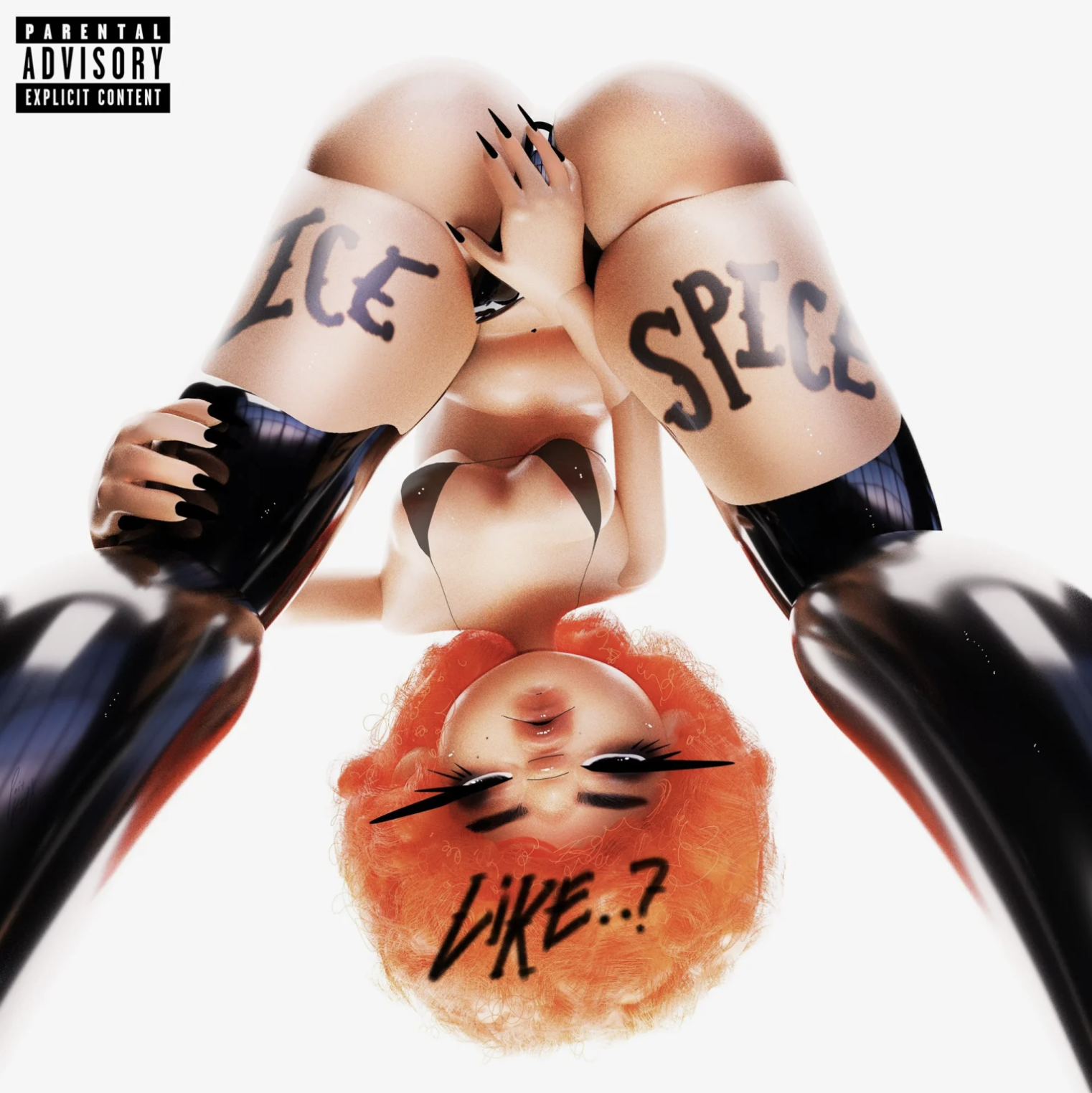 February 3: Appears on PinkPantheress' "Boys a Liar Pt. 2"
March 5: Performs at Rolling Loud California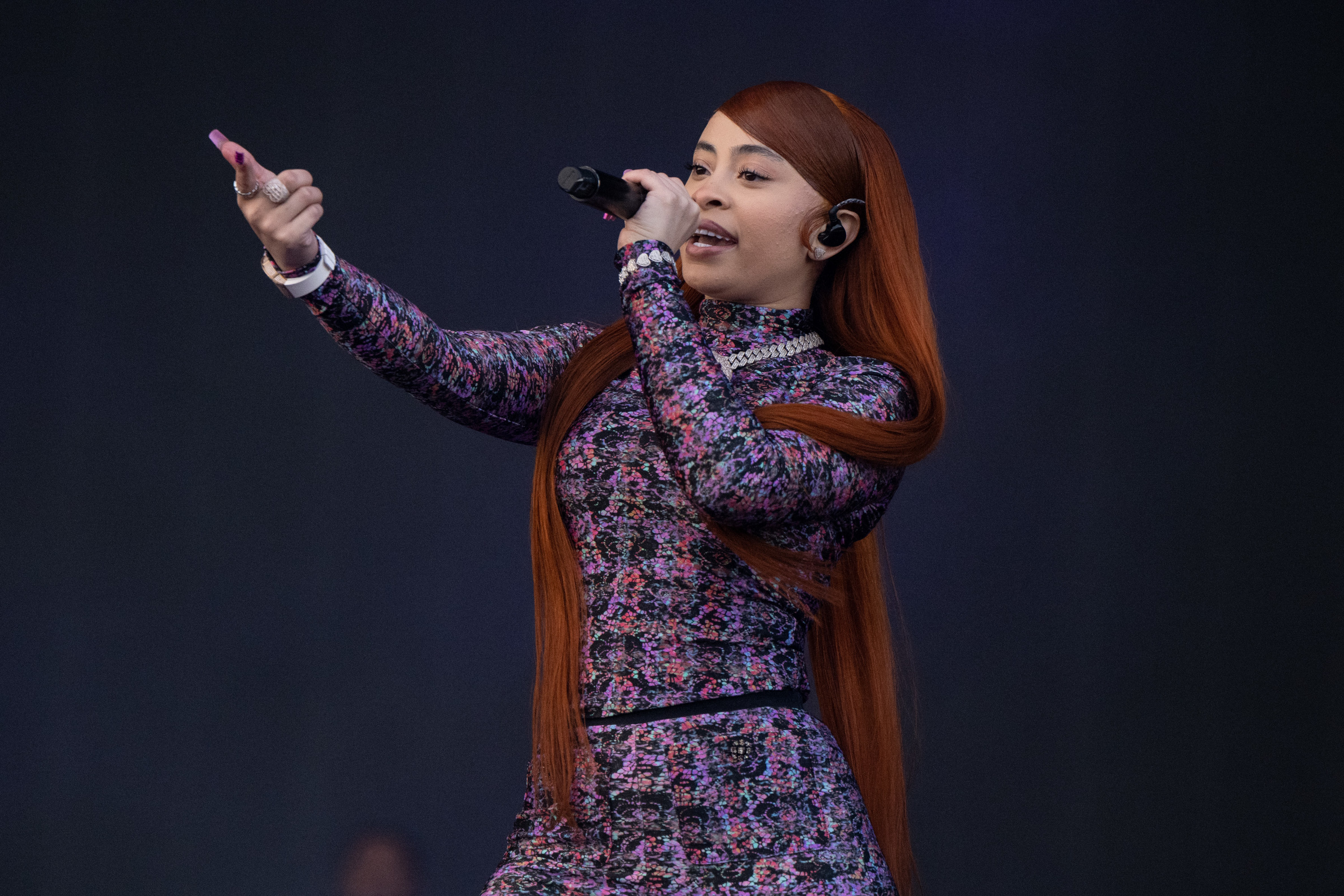 April 14: Drops "Princess Diana" Remix With Nicki Minaj, Nicki Announces Ice Spice Partnership
April 21: "Munch (Feelin' U) Gets Certified Gold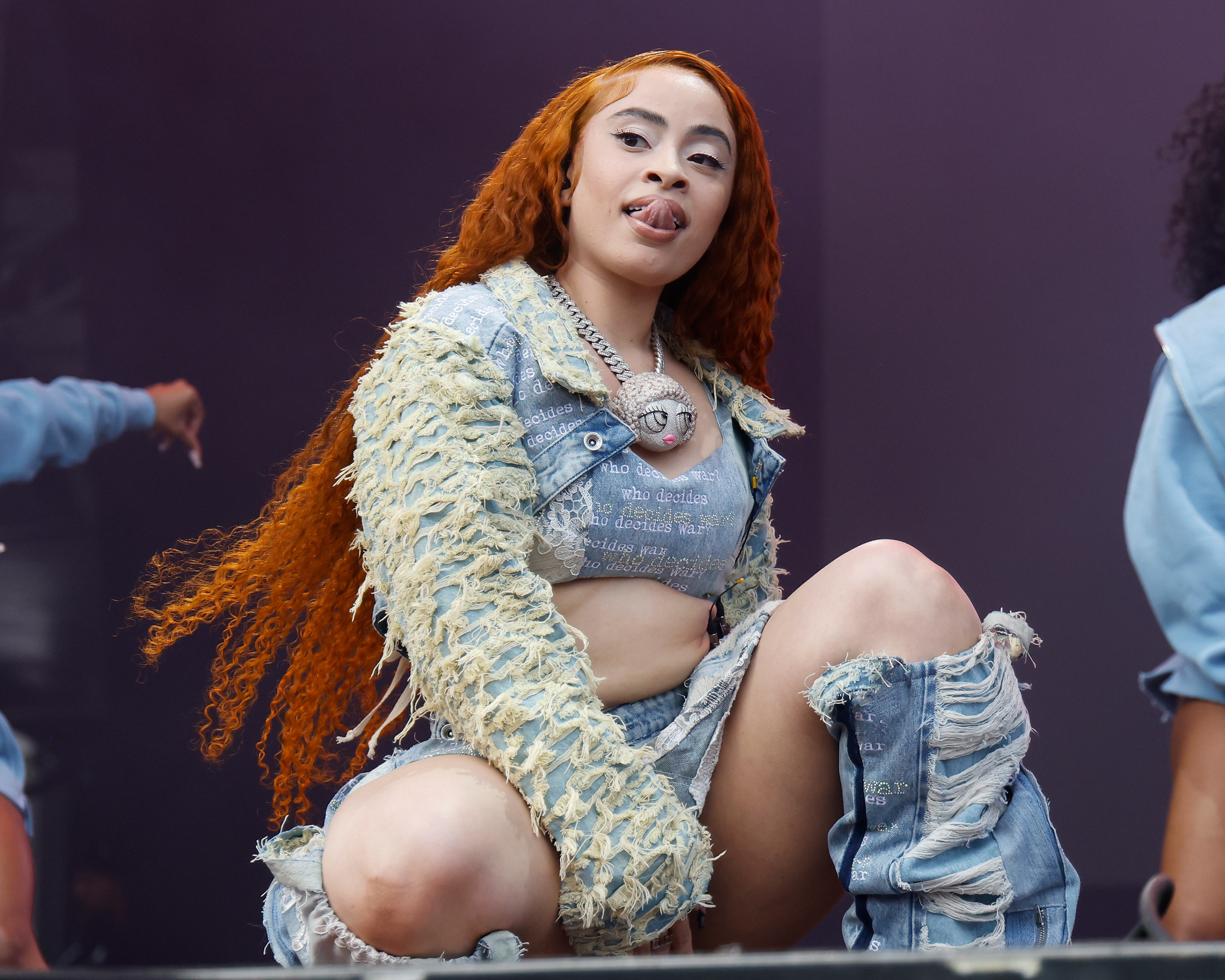 April 24: Stars in Skims Ad
May 1: Pops Out for MET Gala
May 25: Announced as Part of Barbie Soundtrack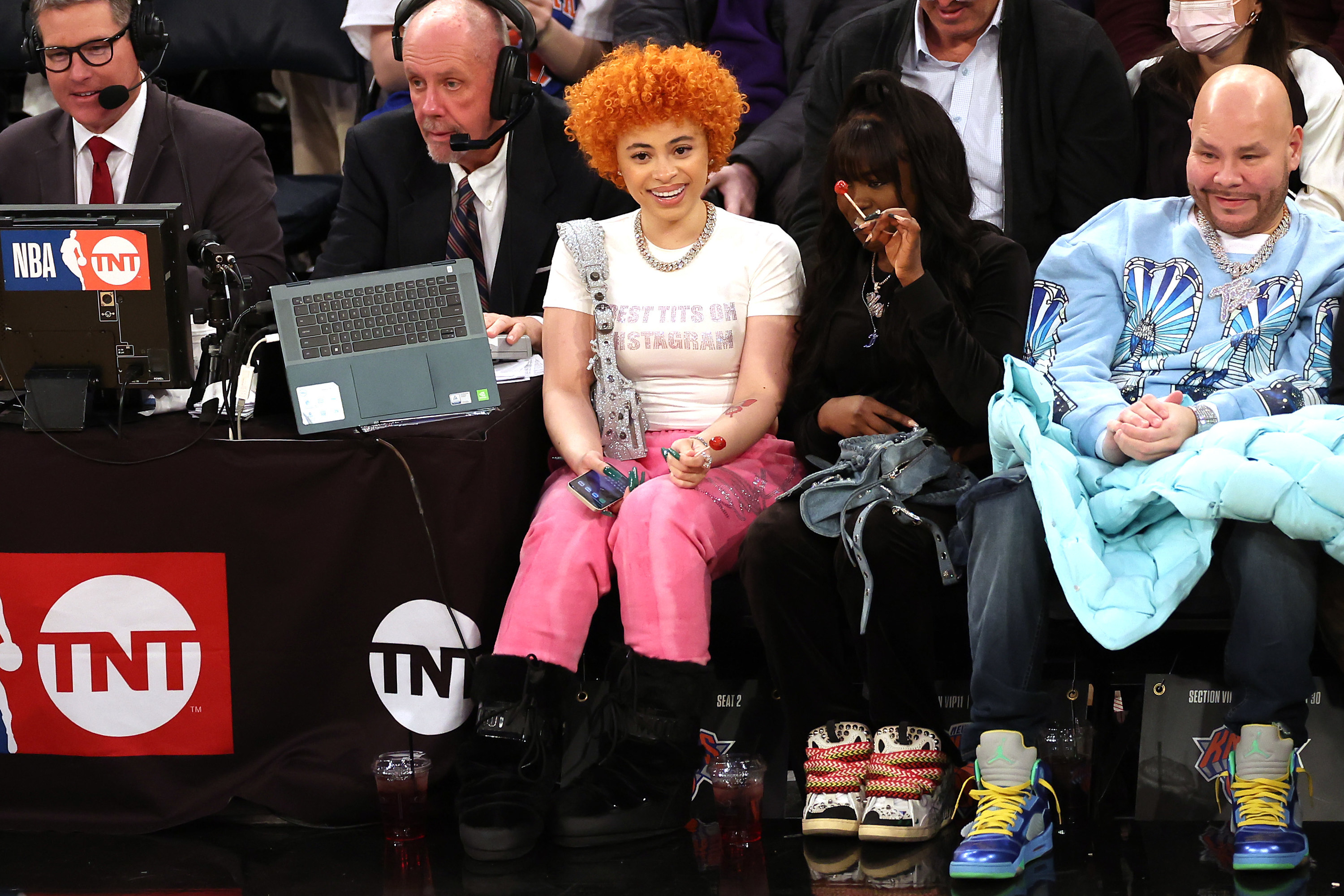 May 26: Appears on Taylor Swift's "Karma (Remix)"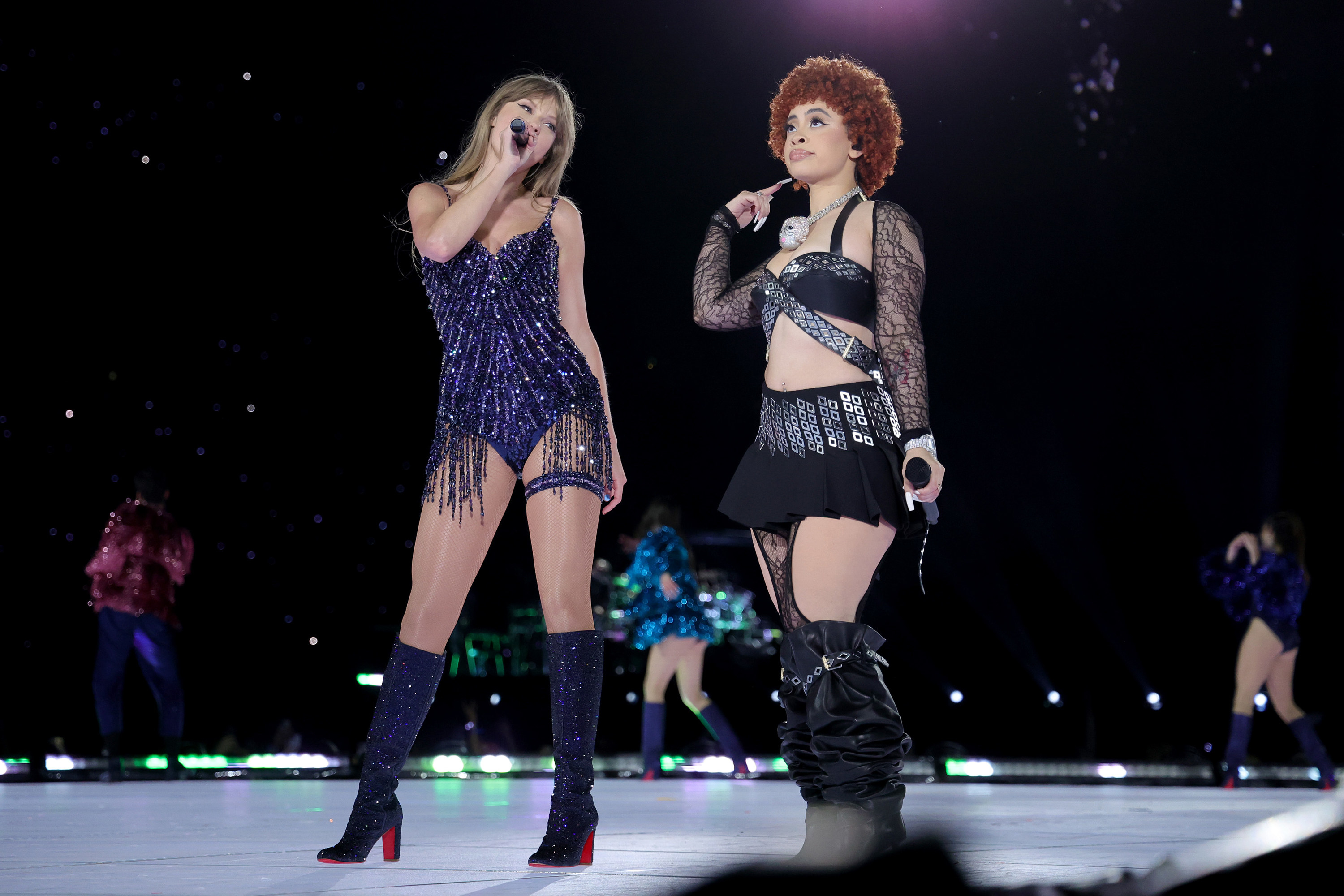 June 4: Performs at Summer Jam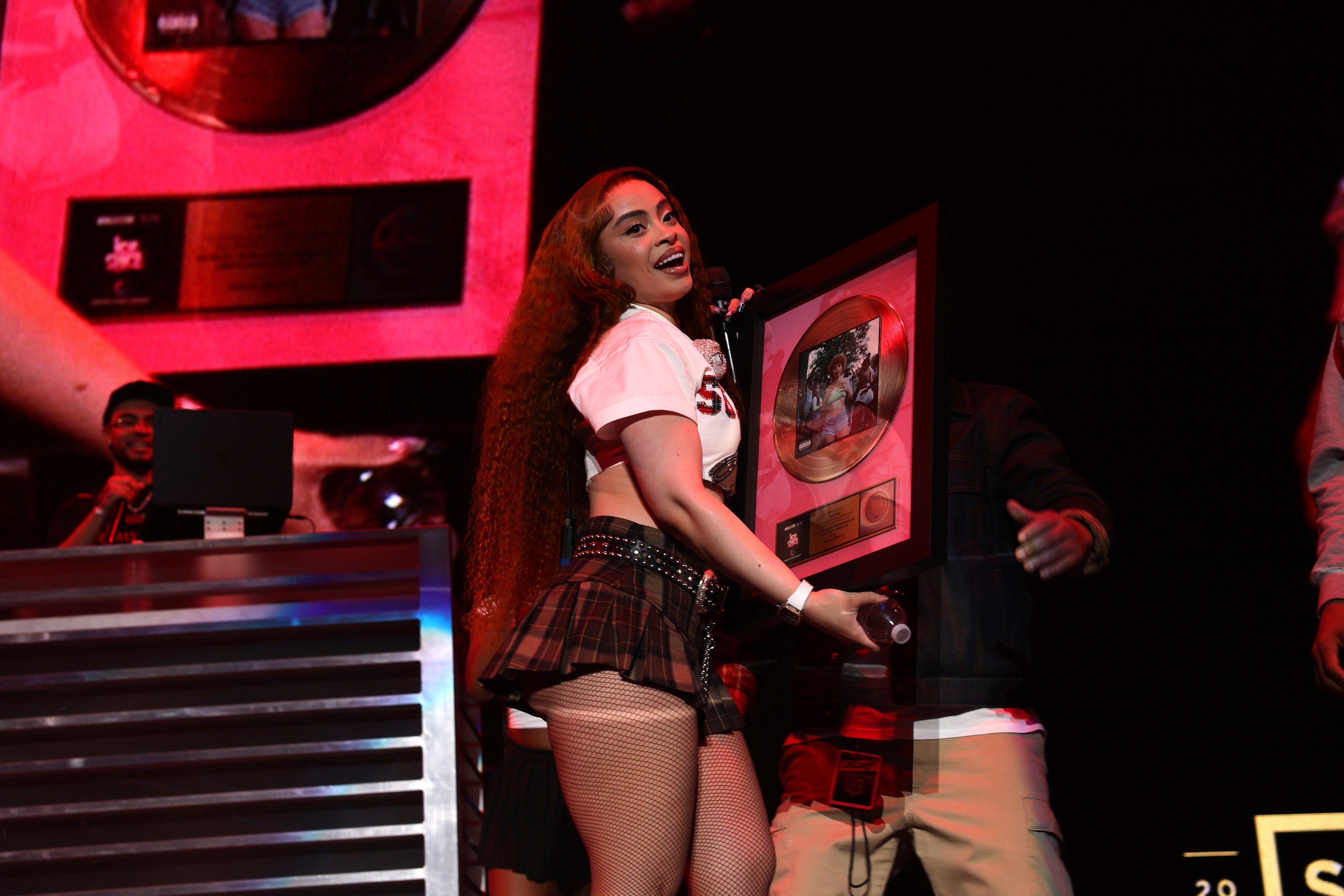 June 9: Hits the Stage for Governors Ball