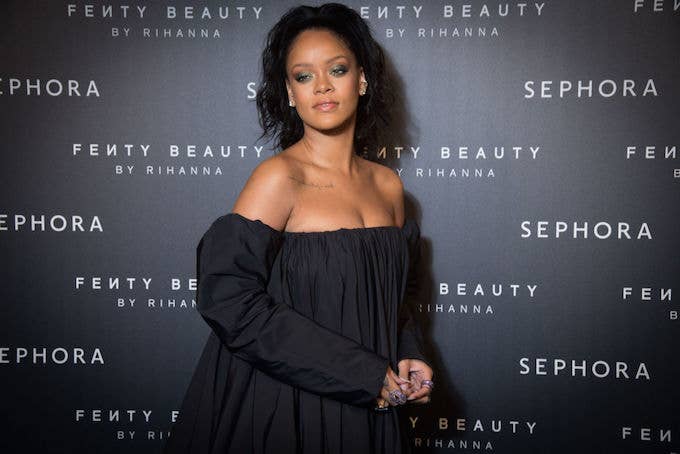 As social media users' interest in Snapchat continues to plummet daily, the company was recently faced with some more bad press when it came under fire for a tone-deaf advertisement involving Rihanna and Chris Brown. The ad, which was reportedly for an interactive "Would You Rather" game, featured a message prompting users to choose if they would rather "slap Rihanna" or "punch Chris Brown" causing many to view it as making light of domestic abuse.
A Snapchat representative quickly tried to rectify the situation, saying in a statement to BBC News, "The advert was reviewed and approved in error, as it violates our advertising guidelines. We immediately removed the ad last weekend, once we became aware."
Despite the fact that the ad was removed, users are still questioning why it was ever approved in the first place. Snapchat ads are each subject to a review process and clearly outlines what kind of content is banned. The social media platform has been quickly losing favor among its users ever since its latest update which many—including Kylie Jenner—have deemed disastrous. This latest stunt surely isn't helping to improve the app's image, and many users in the U.S. who were able to view the ad are calling it disgusting, awful, inappropriate, and a whole mess of other negative adjectives. Even Chelsea Clinton caught wind of the mess and shared her disappointment.
It seems like Snap's latest move to make their advertisements more prominent is working against them in more way than one, but hey, Snapchat ended their apology statement with, "We are sorry that this happened" so it's all water under the bridge, right? Smh.