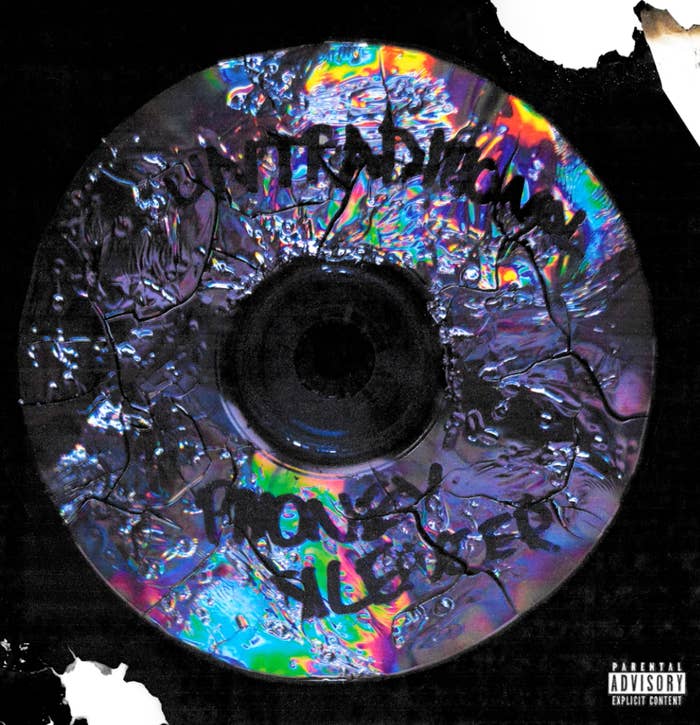 P Money and Silencer have been putting the work in for the best part of 15 years, gifting us with some of the most boundary-pushing and quality grime music known to man. Now, the famed MC and producer have teamed up for a new 9-track project called Untraditional.
Produced entirely by East London's Silencer, he provides an array of floor-opening soundscapes—equally nostalgic as they are futuristic—for Lewisham native P Money to lace. Stepping to the mic with nothing but confidence, P delivers his usual set of bar-heavy, compelling lyricism to further prove that grime's fire is still burning bright. 
P also shares the mic on a few tracks with fellow legends Dizzee Rascal, Chip, Jme, D Double E, Frisco and Blacks, while future legends Janset and Tobi make their presence known too. 
Untraditional kicks off with the six-minute, Blacks-featuring epic "Doing Well / ANE". The two-parter sets the tone for the project with glass-shattering 808s and caustic flows from both MCs. Equally, the Dizzee, Chip and D Double-assisted "Stuttering" is as tough as you can imagine. With back-to-back verses from each veteran MC, they drop gem after gem atop Silencer's battle-ready beat. 
If you thought grime was dead, then you were dead wrong. Take in Untraditionalin full below.