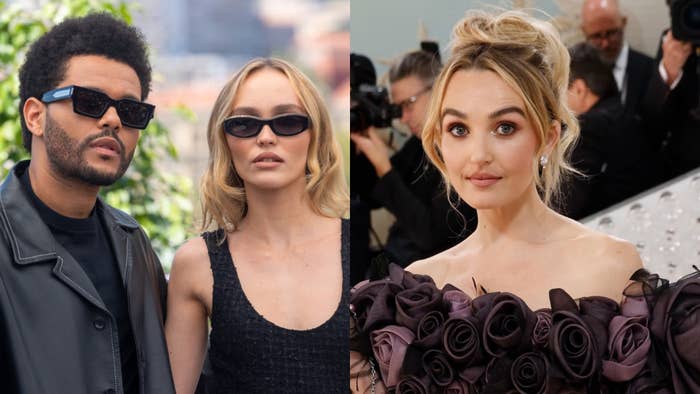 The Weeknd and Lily-Rose Depp have approved of Saturday Night Live veteran Chloe Fineman's hilarious impersonation of Jocelyn, the protagonist of the new show, The Idol.
Over the weekend, Fineman shared a clip on Instagram of her recreating critical moments from the show's first episode, which premiered on June 4 as Jocelyn, the character played by Depp.
"My audition for THE IDOL (must have got lost in the mail) @theidol [cigarette emojis] (@lilyrose_depp is a GODDESS of talent)," Fineman captioned the video that showed her puffing away on four cigarettes, wearing the same outfits Jocelyn wore on the show, and more. At one point, she even reflected on meeting The Weeknd's character.
"Anyway, I met this guy last night, his name is Tedros…he was dressed in a bat cave, but I think he's gonna, like, change my career," the 34-year-old said.
Fineman also recreated the first episode's ending, where Tedros gives Jocelyn an artistic breakthrough through erotic asphyxiation. In the IG clip, the comedian covered her head in a red cloth and sang Cher's "Believe."
Depp showed her sense of humor in the comment section, writing: "I'm loling [four face with tears of joy emojis]….. and ur makeup looks bomb."
The Weeknd opted to use three loudly crying face emojis to express how funny he found the rendition on Twitter. The second episode of the controversial show will air on Sunday.
The After Hours singer has also given fans a healthy dose of music from the show. Jocelyn's "World Class Sinner/I'm a Freak" and the dark score piece "The Lure," dropped on June 9. Those songs came after "Double Fantasy," featuring Future and produced by Mike Dean and "Popular," featuring Madonna and Playboi Carti, were previously released.