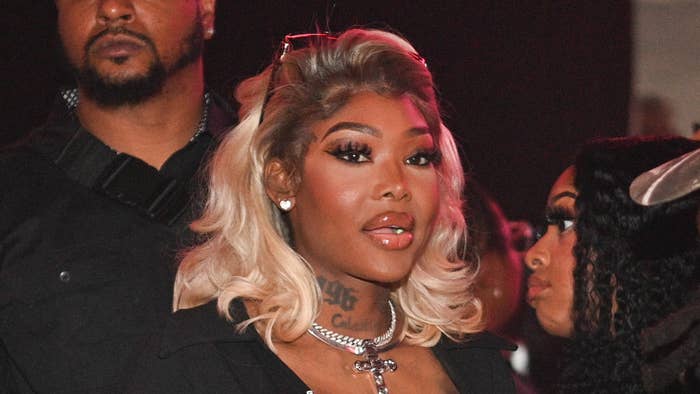 Summer Walker is letting fans know the nude picture of her circulating online is photoshopped from a lingerie shoot.
On Wednesday, Walker took to her Instagram Stories with a message for anyone who thought the nude pic was her. According to the "White Tee" singer, someone altered the image from a shoot Walker did for a brand.
In her post, Walker included the actual picture and revealed she's contemplating a lawsuit against the person who created the fake nude.
"This is the original photo that someone photoshopped," Walker wrote. "I was taking pictures for a lingerie brand, the picture on Twitter is fake. I should really sue."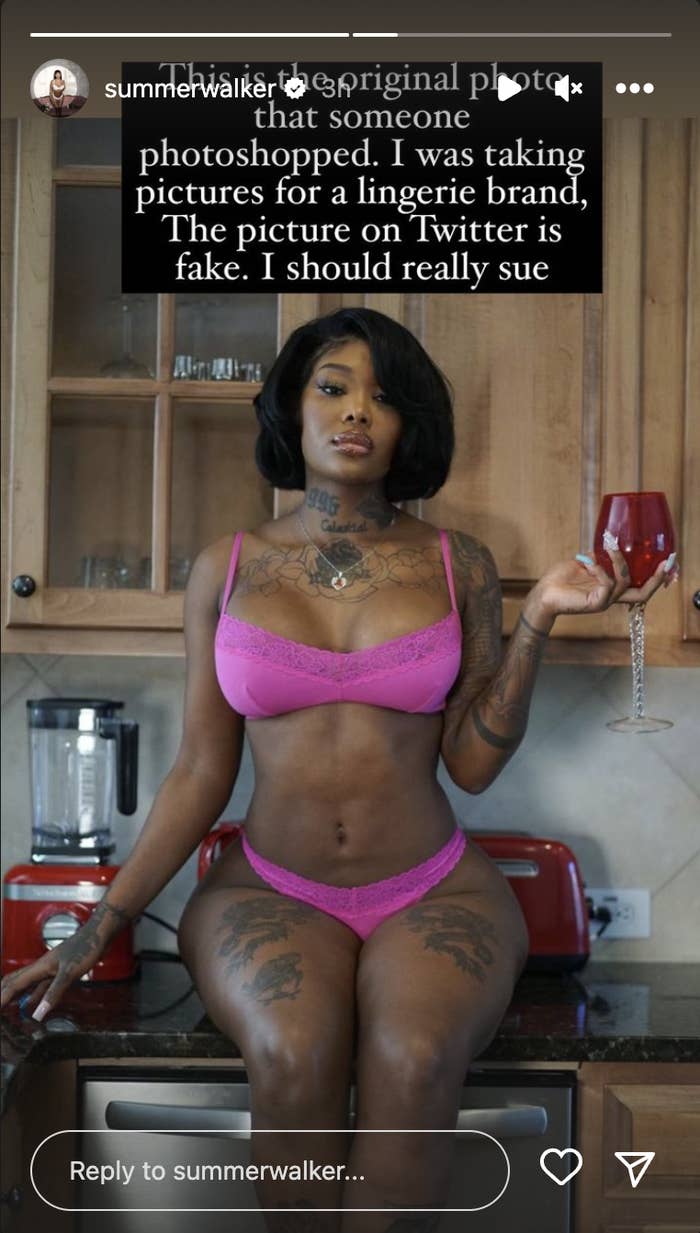 Walker recently became newly single following a brief relationship with Lil Meech. In July, Summer took to her IG Stories to announce the two had split after Meech allegedly cheated on her.
The R&B singer wrote a few lines and posted a clip of her appearance on Yung Miami's Caresha Please podcast last year, which saw the pair discuss sketchy cheating behavior.
"Tried my best to be Jayda Wayda but I couldn't. It was cute though. I wish him the best," Summer wrote in one post. In another, she said she "can't do that cheatin stuff."
When a video of Meech walking into the home of a woman circulated online, the actor put out a message insisting he wasn't cheating but rather helping out his cousin with some groceries.
"Damn, I can't help my cousin bring the bag in the house? We went to the grocery store," he said at the time.