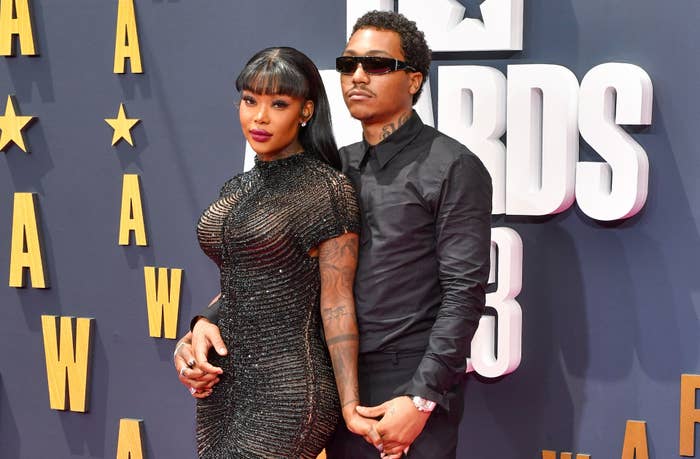 UPDATED August 1, 3:23 p.m. ET: Lil Meech has denied he has cheated on Summer Walker, claiming, "Damn, I can't help my cousin bring the bag in the house? We went to the grocery store."
See original story below.
It appears that Summer Walker and Demetrius "Lil Meech" Flenory Jr.'s relationship has come to an end.
On Monday, Summer hopped on her Instagram Stories to suggest that she and Meech, who plays his father Big Meech on 50 Cent's hit Starz series BMF, have called it quits.
The R&B singer wrote a few lines and posted a clip of her appearance on Yung Miami's Caresha Please podcast last year, which saw the pair discuss sketchy cheating behavior.
"Tried my best to be Jayda Wayda but I couldn't. It was cute though. I wish him the best," Summer wrote in one post. In another, she said she "can't do that cheatin stuff."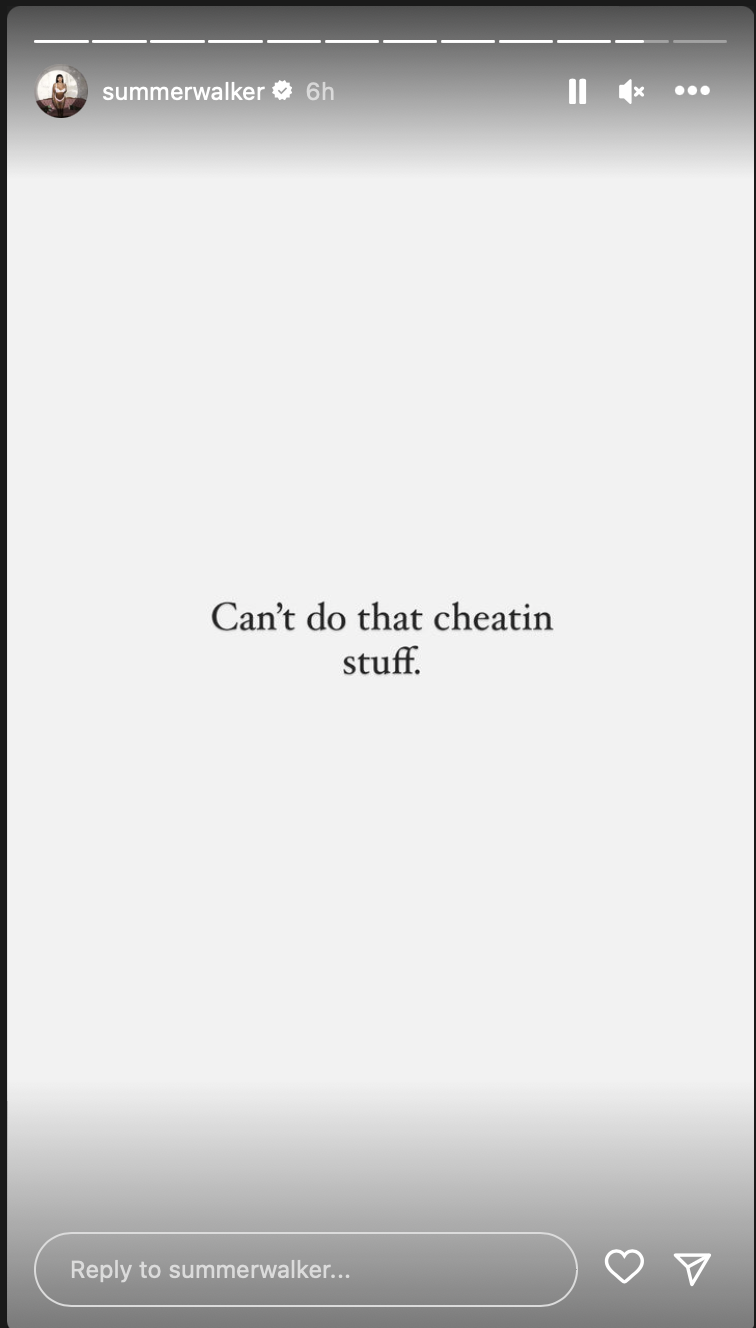 Jayda Cheaves' previous relationship with Lil Baby, with whom she shares a son, made a number of headlines, and she wasn't impressed that Walker brought her name in the mix.
"I learned my lesson after ONE kid," Cheaves said in a Shade Room comment. "Mfers round her starting they own trends and tryna INSERT ME in for laughs on the shade room. NO 😭."
The posts arrives a month after Summer and Meech made their first public appearance as a couple on the red carpet at June's 2023 BET Awards.
The alleged breakup comes a few months after Summer's comments about infidelity on Caresha Please. In the clip Walker put on her Stories on Monday, she tells Yung Miami, "You ever had a situation with somebody and be like, 'OK baby…I caught you in some lies and shit.' I'll be like, 'Look, cat's out the bag, it's cool. So now that I know what you got going on, let's just keep it 100 from here on out. Anything else you wanna tell me?' 'Nah, nah.' Then more shit pop out the bag—'N***a, I just asked you! What are you doing?!'"
She continued, laying down her bottom line. "I'm not dealing with that shit, like, I'm just not. I will give up a lot of shit—I will give up the big ass house, I will give up bags, cars, shoes, dick, head, everything, I don't give a fuck—for my peace."