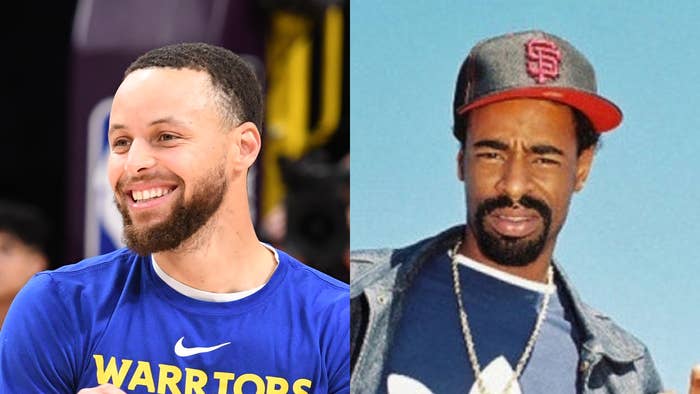 Stephen Curry is producing a documentary on San Francisco Bay Area legend Mac Dre, according to Billboard.
The film is in collaboration with Curry's Unanimous Media, and he'll be getting help from company co-founder Erick Peyton to produce it. Dre's mother, Wanda Salvatto, will also be involved with the doc as she told Billboard how excited she is to share her son's story with the world.
"I look forward to sharing how from Andre's dreams of rapping emerged a blueprint that not only inspired a generation but also became a guide to conquering obstacles and fulfilling their entrepreneurial dreams," she said in a statement to Billboard.
Curry added, "Mac Dre is a cultural icon who made a tremendous impact on the Bay Area and beyond through his music and pioneering creativity. We're honored to work with Mac Dre's incredible mother, Wanda, to tell her son's life story with respect and dignity for fans, the Bay Area community, and music lovers alike."
Mac Dre helped bring eyes to the Bay Area with the Hyphy movement he pioneered in the early 2000s. However, his life was cut short in 2003 when he was involved in a shooting in Kansas City where a vehicle pulled up on the side of his van and opened fire.
One of Unanimous Media's last films was a documentary on Steph Curry's journey into the NBA titled Underrated. The film starts with his breakout 2008 NCAA Tournament run with Davidson College and continues until the Golden State Warriors' 2021–22 NBA Championship run. It was released in theaters and on Apple TV+ in July.