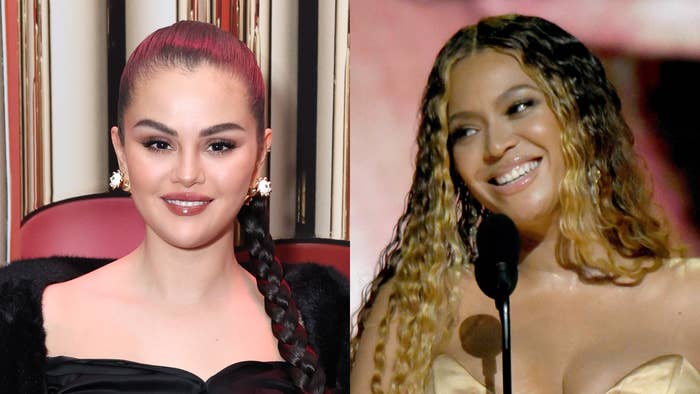 Selena Gomez was recently filmed seemingly getting into it with a security guard while at Beyoncé's concert in Paris on Friday night, per TMZ.
Video footage of the incident shows Gomez walking with a security guard trailing behind her. It's unclear what caused (what some have said looks like) the heated discussion but the man seemingly did something that the singer took issue with.
Some people online speculated that the man was aggressively shutting down a fan who was trying to get Selena Gomez's attention and she wasn't having any of it. In various videos, the 30-year-old was seen embracing fans by giving them high fives as she walked to her seat which could've caused the man to intervene.
There was also footage circulating showing a group of people attempting to mob Selena Gomez, so her security team was already on point with how excited fans were to see her at Beyoncé's show. Fan reactions have also been divided with many supporting Gomez for standing up for people while others dragged her for lashing out at the man.
Beyoncé wasn't the only superstar with security issues at her concert. Earlier this month on the Philly stop of her tour Taylor Swift was performing a rendition of "Bad Blood" when she had to stop and tell security to leave fans alone that were standing behind the barricade.