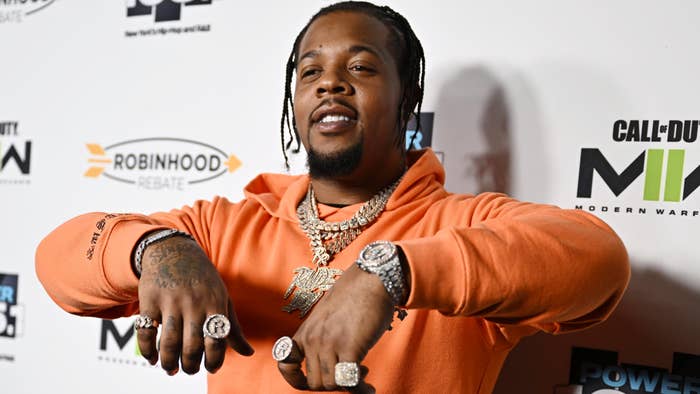 Rowdy Rebel has boldly cleared any rumors that he was robbed of his chain and watch.
On Friday, a video circulated online of a man who was in possession of jewelry that was similar to what Rowdy Rebel had worn in public. In the video, the man shows off an iced-out watch and a pendant with the rapper's name engraved on the back.
The Brooklyn rap star got a hold of the video and hopped on social media himself to clarify no one robbed him. "Rob what! N***a stole out my sleep," Rowdy wrote.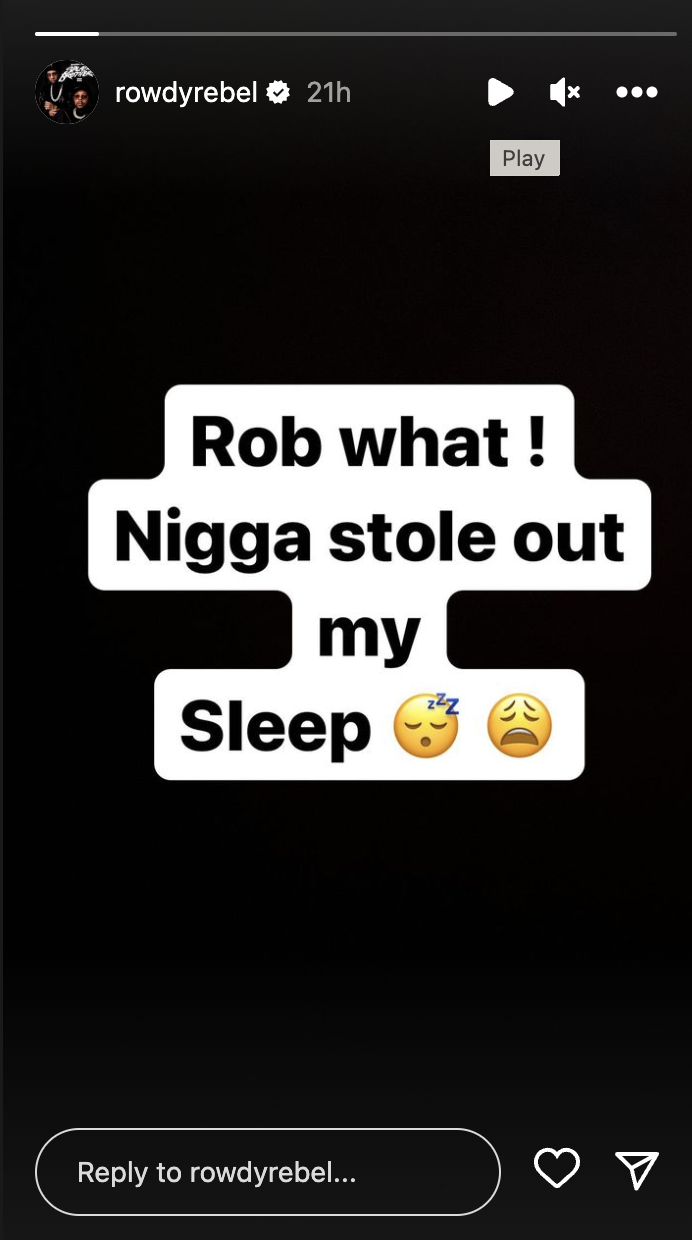 The chain the man allegedly stole from Rowdy appears to be the same one Young Thug gifted him when he was released from prison in December 2020. The pendant on that chain had the same shape as the stolen jewelry and had a diamond-encrusted zombie head with glow-in-the-dark eyes and tongue.
Entertainers and expensive jewelry are synonymous, such as Rihanna, who has been turning heads with her recent jewelry purchases. For starters, RiRi commissioned Gabby Elan to make a grill for her to honor the late Wu-Tang member Ol' Dirty Bastard, and in return, got an 18-carat diamond grill that reads "Dirt."