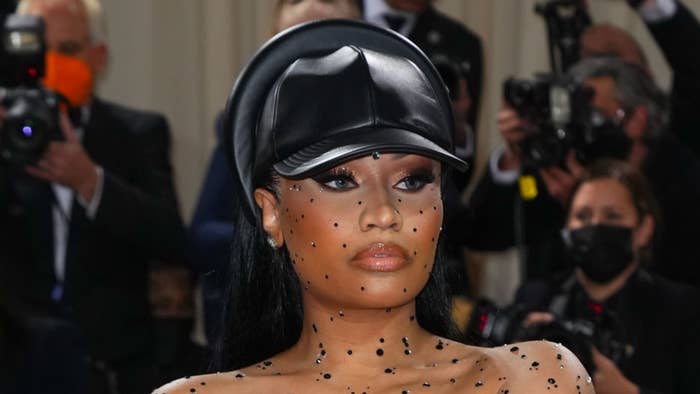 Nicki Minaj has been sued by a company that's accusing the rapper of damaging jewelry that was lent to her, but her attorney claims she's not responsible.
According to documents obtained by TMZ, the 40-year-old megastar is being sued by a West Hollywood jewelry store, claiming it let her borrow dozens of pieces of jewelry. Minaj allegedly failed to return the items on a date both agreed on, but her attorney, Jordan Siev, has denied the claims.
Shiev said there hasn't been any evidence brought to them indicating that his client damaged the jewelry, and he also deemed the lawsuit a publicity stunt.
"We have not been presented with any evidence that any of the jewelry at issue was damaged by Nicki," Siev said. "This lawsuit appears to be nothing more than an ordinary insurance claim by the jeweler designed to generate publicity for itself and extract a payment to which it is not entitled. We will defend the lawsuit vigorously."
The lawsuit states that Roseark jewelry store struck an agreement with Nicki's stylist Brett Alan Nelson, who borrowed the jewelry for her. According to the contract, Nelson was responsible for bringing back the jewelry within a week and paying for any damage incurred on the pieces.
The store alleged the 66 pieces of jewelry were not returned on the agreed-upon date, and a pair of earrings and a leaf ring were noticeably damaged. However, a source close to Nicki Minaj told TMZ that everything was returned on time, and it was after the jewelry was back in the jeweler's possession after some time that the store had a complaint.
Roseark said they had sent invoices to Nelson for the damage, which totaled $26,239.50 plus interest but have yet to receive payment on the alleged bill. Nicki is listed as a defendant in the lawsuit, but it appeared she never had any direct dealings with the jeweler.