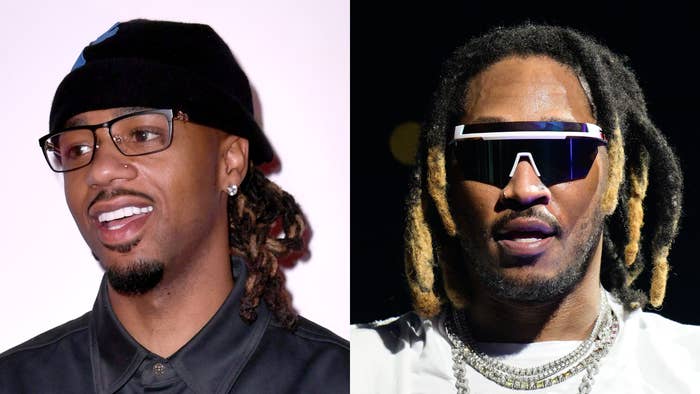 Metro Boomin has been on a monstrous run since dropping his second studio album in December 2022 and he's about to take things to the next level with his upcoming project with Future, something he has deemed "the ultimate project."
During his Heroes & Villains Pop-Up in New York City last week, the Grammy Award winner reflected on his musical output over the last seven months, and it may not be anything compared to what's to come from him and the Freebandz boss.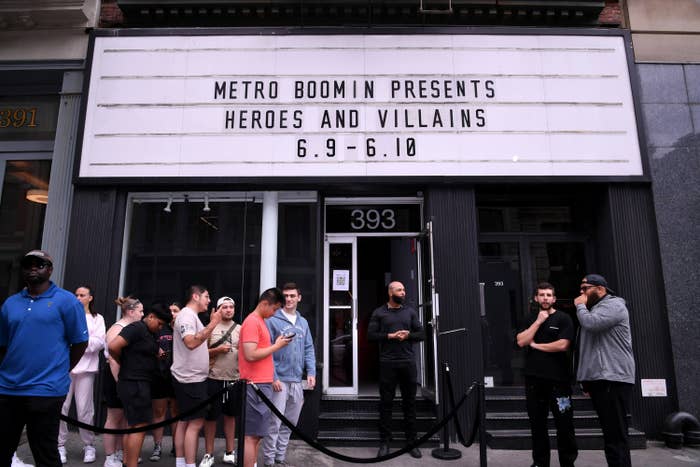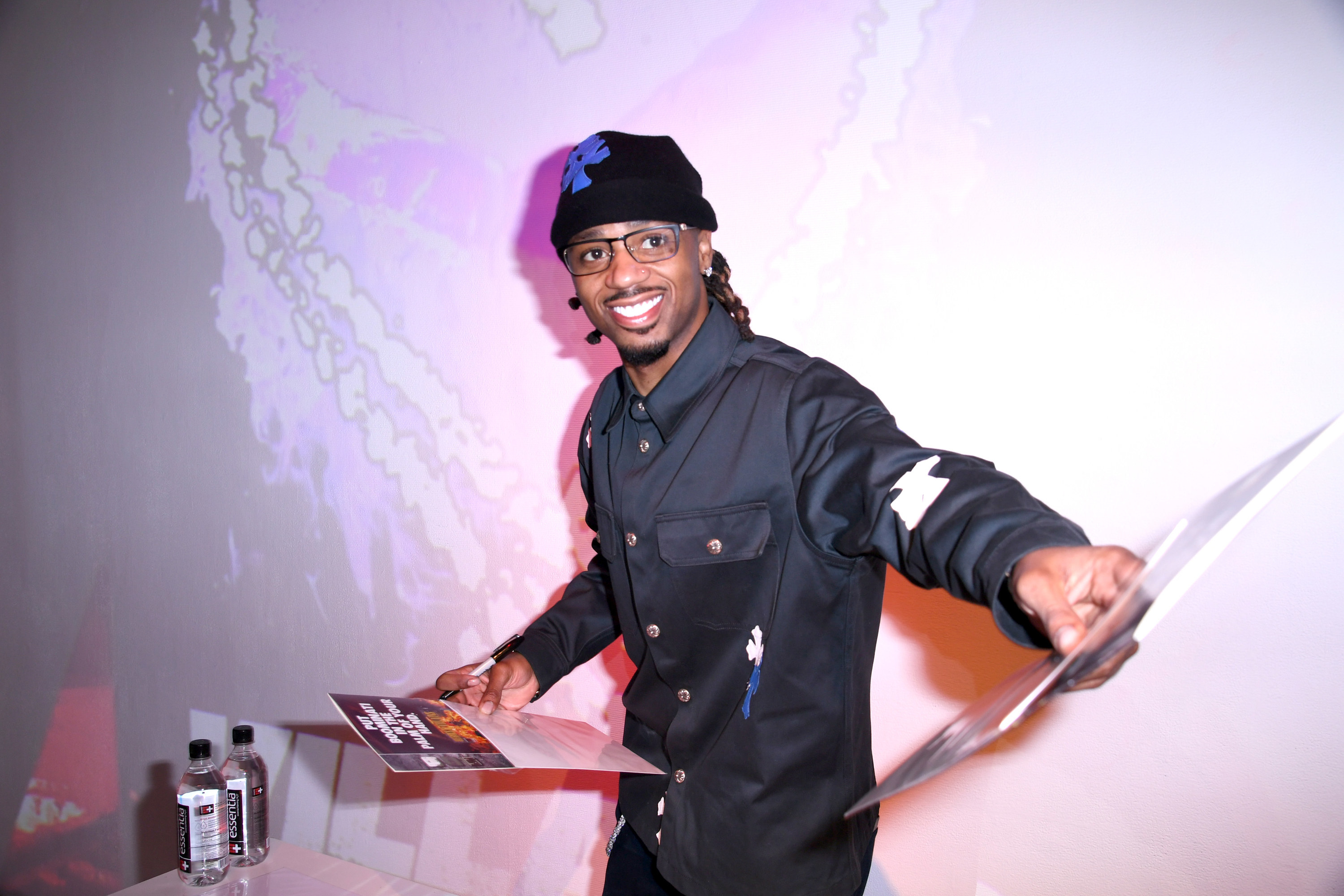 Metro grabbed his third No. 1 album on the Billboard 200 with Heroes & Villains, his sixth Top 10 with Metro Boomin Presents Spider-Man: Across the Spider-Verse, and there are plans for even more to come outside the music scene. But all that is being put on hold because the 29-year-old is prepping for one of the biggest moments of his career.
"The ultimate project right now is about to be the one with me and Future," Metro told Complex as he signed various Heroes & Villains-themed comic book covers. "Now that Spider-Man is out and people are loving and resonating with it, my focus can go to what me and Pluto got coming out. I'm not doing anything until that gets done."
He continued, "It's tunnel vision on that one because I was spreading myself thin between Heroes & Villains, Spider-Man, Coachella, and still shooting videos for Heroes. But now the focus is on this album and we've been working."
Metro Boomin first announced the joint album during an interview with Ebro Darden in December, and since then, fans have been busting at the seams, thirsty for more information on what they've been crafting in the lab. Hints continued to drop, which had built an undeniable buzz, and Metro knew he and Future couldn't fumble a huge opportunity.
"I know how important this album from both of us is going to be," said Metro. "With our track record, it's important that we deliver and not miss at all. Me and him working together is easy 'cause we've been doing it for 10-plus years."
Metro Boomin and Future have collaborated on countless tracks including "Mask Off," "Honest," "Wicked," "Where Ya At," and "Jumpman" with Drake. Their working relationship has proved fruitful, yet their collaborative skills haven't been tested on a full-length project.
According to Metro, he considers himself a "traditional producer" when figuring out the direction of an album. He thrives on knowing the strengths and weaknesses of an artist as it helps him bring the best out of them, and Future is at the top of the list when it comes to working in that type of environment.
"He's one of the best artists to work with like that," Metro adds. "I feel like that's why we get the results that we do because we don't come in with any ego. He's completely there asking you what he should do and what you like. With some other people, sometimes you have to eat whatever shit they give you that day. But with Pluto, he's on the same shit I'm on, and I tell him, let's make the hardest shit we can make, and he's all in."
Although it may seem Metro Boomin and Future Hendrix are a formidable duo, they do sometimes run into challenges. For their joint album, the duo wanted the best out of each other, and with that came trying to figure out how to challenge each other to be better artists.
Once they began putting the album together, both artists were tasked with elevating their creativity, and Metro figured that out by digging through the crates and seeing how far he could take the sounds they were experimenting with.
"I'm a student of the game, like I really do my homework on shit like what's the theme, what world will this album live in," said Metro. "I was studying different rhythms, different bounces, and listening to other genres. Like I was taking one thing from another song in a completely different genre and incorporated it into what we do, and it made a world of difference."
As much as fans love the idea of Metro and Future joining forces on a project, it means so much more to the creatives putting it together. For Metro, the joint tape is another example of how much he loves music, and after taking a break from the art form for a year, he's back to chasing after his love.
"I'm just in go mode," Metro says about his workload and what's to come. "I'm in grind mode, and I feel like me doing that hiatus thing was necessary. I would never undo it, but I feel there's a lot of stuff that's left on the table."
He continued, "I love doing this, and even though with all the new career moves and stuff I have planned out, I'm still going to make albums. Albums are part of what raised me. If it's a good project from top to bottom, it's like I'm addicted to that and want it every time out."