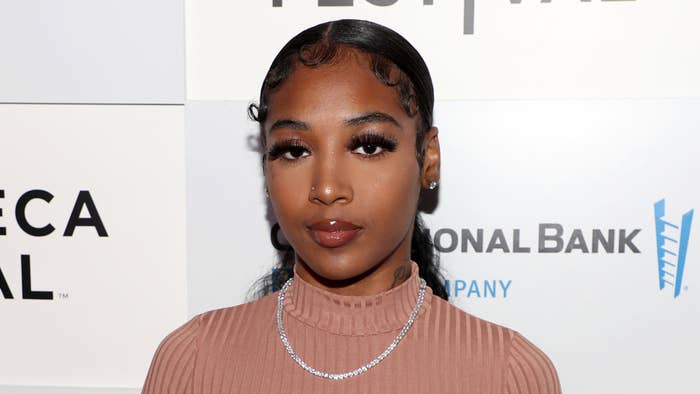 Kenzo B has shared her thoughts regarding the New York drill wave, and according to her, the sound has made a lot of people that can't rap actually "lit."
During Complex's Volume NY women rapper roundtable conversation, the Bronx native explained why she feels nearly everyone in New York City has gravitated towards the local drill scene. According to Kenzo, it was an easy way for someone to get put on, and when she first started, she realized many people that couldn't rap were getting looks off the infectious sound alone.
"I feel like everybody's tapping in with the drill wave because, number one… I feel like I can speak for everybody, but correct me if I'm wrong," Kenzo told Complex. "We all know that was a way to get lit. Like that's the easiest way because people who really can't rap for real is getting lit with a drill [beat], so that's how I looked at it when I started.
She continued, "I was like, 'It's a whole bunch of people getting clout, getting deals, getting money and they can't rap for real,' and then I'm looking like, 'All right, I really rap and this is the least of my worries making a drill song.' You feel me?"
The New York drill scene has produced many artists over the years, but the women in the space have been doing a hell of a job uplifting the sound to new heights. The world has seen the success Ice Spice has acquired in less than a year with her brand of drill, and Kenzo B is considered by many in the city to be the next one to make the big jump into the mainstream.
Kenzo is one of the pioneering women in the BX drill scene, getting her first major breakout when she was 17 years old in 2021 with "Bump It."