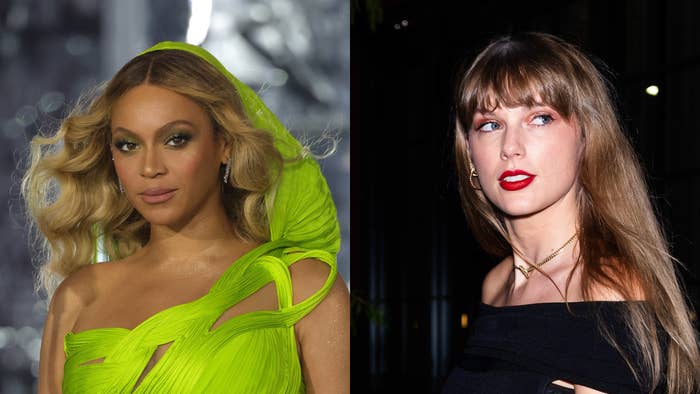 The Internal Revenue Service has issued a new law that will crack down on ticket scalpers who made more than $600 off ticket resales for events such as Beyoncé and Taylor Swift's respective tours.
According to the Wall Street Journal, the IRS' new law is requiring companies, such as Ticketmaster and StubHub, to report if customers sold more than $600 in resale tickets in 2023. Companies initially had to send a 1099-K form to a user who made more than $20,000 through 200 or more transactions in a year.
The updated law is a part of the American Rescue Plan Act and will have sellers pay taxes on their profits made.
"Payment apps and online marketplaces are required to file a Form 1099-K if the gross payments to you for goods and services are over $600," the IRS said in a statement. "The $600 reporting threshold started with tax year 2023. There are no changes to what counts as income or how tax is calculated."
The news comes after fans were left in shambles after tickets for Beyoncé's Renaissance tour and Taylor Swift's Eras tour were scooped up by scalpers. The average price for resale tickets for Swift's tour on StubHub was $1,095, while Beyoncé's was up to $900. Similarly, with Drake and 21 Savage's It's All A Blur tour, ticket resale prices hit over $800.
Swift's tour is what brought attention to the madness with high ticket resale prices. During the presale, fans reported issues with Ticketmaster's website that prevented them from purchasing tickets. Once the issue was resolved, the only tickets that were available were expensive resale options.
"I'm not going to make excuses for anyone because we asked them, multiple times, if they could handle this kind of demand and we were assured they could," Swift said on Instagram.
Ticketmaster blamed the issue on bots, and for the Renaissance tour, the company implemented a tier system to purchase tickets. Because many shows sold out quickly, more shows were added to the world tour.
Travis Scott saw the same thing happen to him when tickets for his Circus Maximus Tour sold out within minutes. Due to the sellout, La Flame added 11 new dates to the tour, including second dates in Dallas, Atlanta, and more.