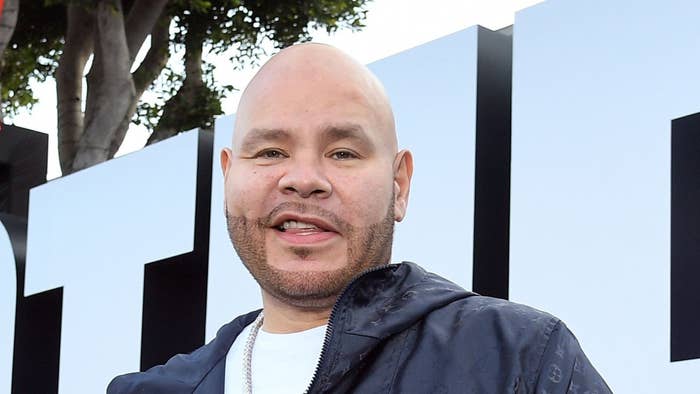 Fat Joe has laid out some advice for aspiring rappers looking to make it in the industry.
During a recent Instagram Live session, Joey Crack told aspiring rappers they need to get a consistent job as rapping may not bring in a check to live off of.
"If your man said he raps and he don't have a deal. There's a problem with that," he said. "It's called plan A, get a job. Plan B, hope you make it. This has never changed.
"Some guys be like, 'I gotta get a regular job?' Bro, you gotta get a job! If you got kids and you got this girl that got an apartment and y'all sexin' it up every day, you got to pay some bills."
Fat Joe then quoted Nas's classic "Life's A Bitch" track: "And that dollar and a dream — 'That buck that bought the bottle could've struck the lotto.' Nah!"
Some fans weren't too fond of Fat Joe's message and proceeded to leave their thoughts under the repost of The Hip Hop Wolf's repost of the live stream.
"It's too many people out here telling people how to live their lives," one person wrote. "I bet Joe would have hated for someone to tell him that and crush his dreams when he was coming up. Smh! Then he brings the women into it to make matters worse Smh!"
"U tellin ppl get a job instead of start a business?? Ight homie," another person wrote.
This isn't the first time Fat Joe has spoken the music industry and artists getting paid. During an interview with the Wall Street Journal, the Terror Squad boss compared major labels to a Ponzi scheme.
"I don't believe in these people. For one, I feel like the major label system is a Ponzi scheme and they do funny math," he explained. "Whenever you try to see something in life, they say numbers don't lie. If you look at a chart and the numbers are so clear where you could say, 'The price of this is this, the price of this is this.'
"And then when you look at a chart and they say 62.1 percent 1.2 — it's funny math. And so we never understood, we never recouped, you know, you had to be like the Fugees who sold 30 million records to make a dollar."